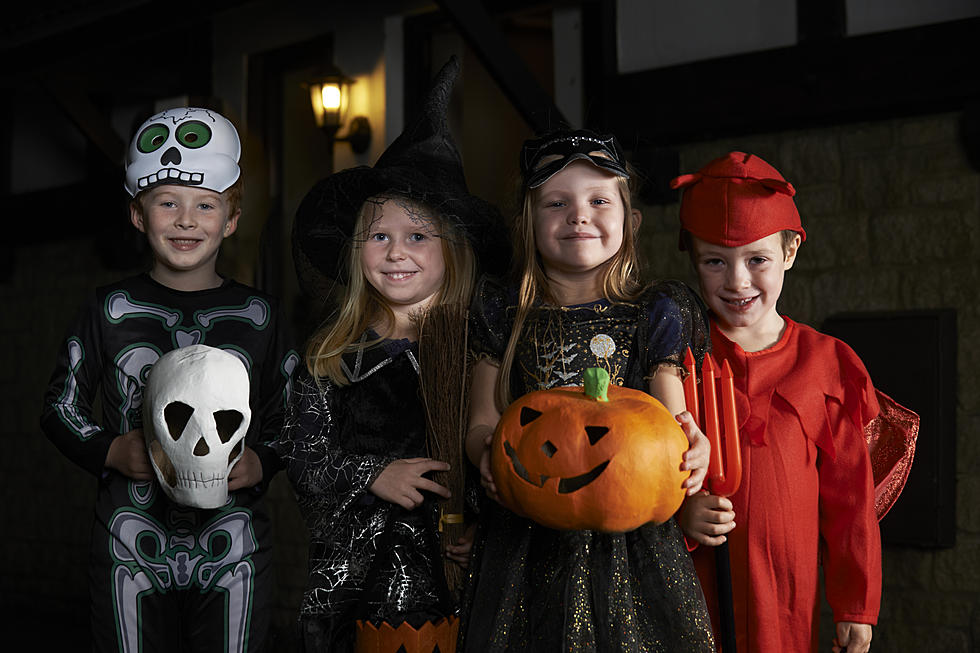 When is a Kid Too Old For Trick-or-Treating?
Think Stock Image
Face it, we love Halloween and everything that goes along with it. From decorations, to scary movies, and even trick-or-treating.
But as you know, if you're a parent, there comes a day when the kids get a little older, wake up and realize that they are now too cool for trick or treating door to door.
Now for some, this day of reckoning comes a little sooner then it may for others, but according to a new survey done by today.yougov.com, the most popular age when kids become too old for trick or treating is 12, followed by 13, then, if you couldn't guess, 14, 15 and finally 16.  Believe it or not, there was even 5% of the people surveyed who thought kids at 10 were too old.
A surprising stat to this survey was that 26% of the respondents said that they don't think kids should ever be considered too old for getting their fair share of candy.
However there was one caveat to the demographic of this survey. It seems like the younger the respondents were, the better chance of them saying that kids should never be considered too old to trick-or-treat.
If respondents were between the ages of 18-29, 41% said that kids should never be considered too old. 30-44 year olds agreed, but the percentage dropped to 37%, and even dropped off more to 17% for those who were between 45-64. The lowest percentage, just 14%, were people who responded who were 65 and older.
Now there are some who don't take too kindly to older kids coming to their home trick-or-treating. It's actually a pretty low number, but there were 2% of the people who were surveyed that said they'll answer the door, but if the kids look too old they will ask them to leave without giving them anything.
This particular survey was compiled based on the responses of 1000 people across the country, and took place from October 8th to the 12th of 2021.
Oh, by the way, there's another group of people, 21%, who said they pretend not to be home at all to avoid the trick or treaters.
So now you know the stats, and hopefully it will help you gauge things a little better come Halloween night.
LOOK: 34 spooky dessert recipes for this Halloween
SWEET: Here are the most popular Halloween candies
LOOK: How Halloween has changed in the past 100 years
More From WZAD-WCZX The Wolf