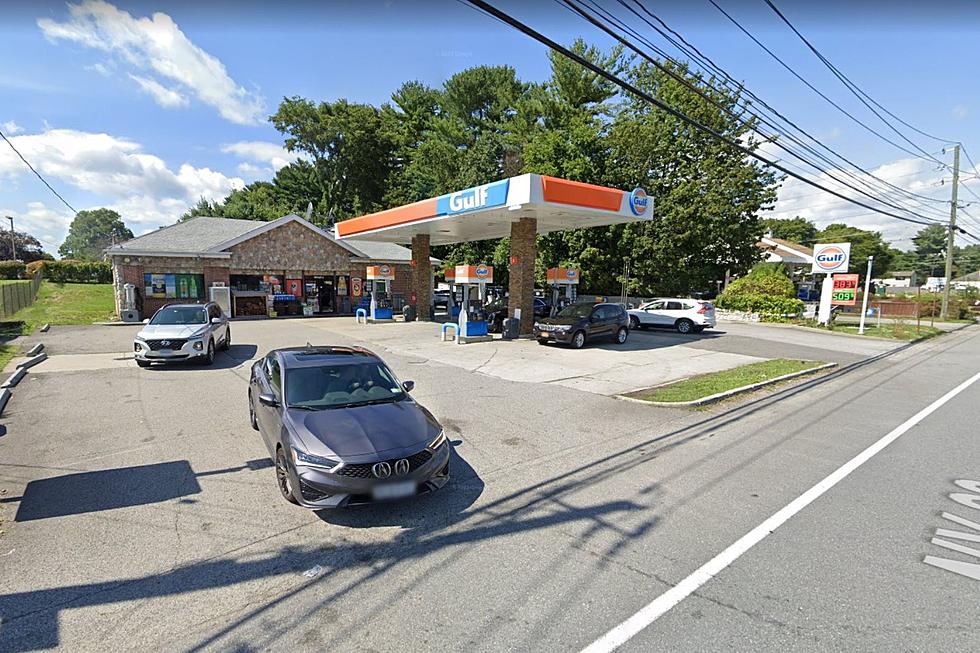 Robbery at High Traffic Gas Station in Brewster, New York
Google Maps
The suspect allegedly robbed the gas station at gunpoint and led Hudson Valley police on a multi-county chase.
It was a frantic morning for police in the Brewster area of Putnam County on Wednesday as just after 5 a.m. they received a call that the Gulf gas station at 1565 Route 22 had been robbed at gunpoint.
Gunpoint Robbery
Police said that around 5:15 a.m. Putnam County Sherriff Deputies arrived at the high-traffic gas station and started an investigation. Once on scene police discovered the suspect had already fled after he allegedly pointed a gun at the gas station clerk and demanded money and cigarettes. Police told the Daily Voice that the suspect pointed a gun at the clerk's head and demanded money. The clerk told police that he got away with over $6,000 in cash and hundreds of dollars worth of cigarettes.
Police Chase Robbery Suspect Through Mulitple County's
Police reported that a "very observant customer" provided them with a picture of the suspect car and that led police to issue an alert with vehicle information to surrounding police departments. Less than an hour later at around 6:10 a.m. a Westchester County police offers found the suspect vehicle on I-287 near I-684 in the town of Harrison and began trying to stop it. As the officer chased the vehicle the suspect drove the wrong way onto Westchester Ave and crashed near the entrance to the Hutchinson River Parkway.
Suspect Fights With Officers
Once the car crashed officers attempted to get the suspect in custody and as they approached the suspect began fighting with them. After a brief struggle, the suspect was taken into custody.
Jose Nievas
The 28-year-old Nievas, from the Long Island hamlet of Brentwood, New York, was turned over to the Putnam County Sheriff's Office and charged with second-degree robbery, third-degree grand larceny, and criminal possession of stolen property. Nievas is being held at the Putnam County Correctional Facility on $50,000 cash bail or $100,000 bond.
Not His First Robbery?
Police told the Dialy VOice that their investigation into the gas station robbery has led them to investigate Nievas as a suspect in numerous armed robberies that happened in New York City, Suffolk and Nassau Counties, and Westchester County.
Look Inside Rarely Seen Corners of Brewster
There is an area in Brewster, NY where US 202, Lower Mine Road, the Croton River, the train tracks and a reservoir all converge. This is a look inside the rarely seen corners of Brewster AKA the Town of Southeast.
18-Car Tangle-Up on Storm King Mountain in Cornwall, NY
Icy conditions are blamed for a scary 18-car tangle-up on Storm King Mountain on February 27th, 2023.
More From WZAD-WCZX The Wolf