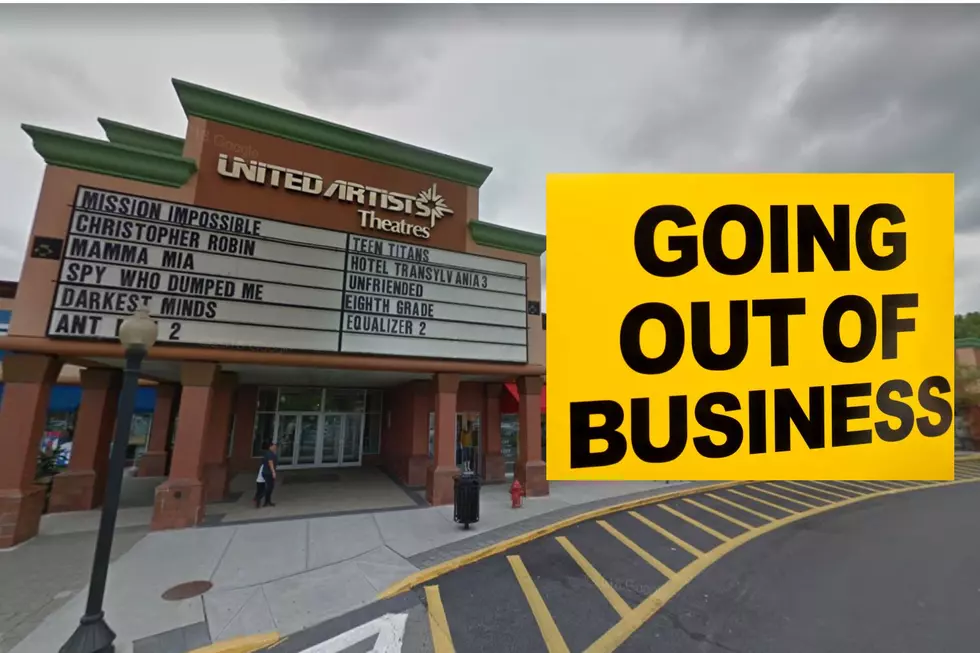 Regal Set To Close 39 Theaters, One Hudson Valley Location Impacted
GoogleMaps, Canva
Just when we were getting back into the swing of 'normal' things again, like going to the movies, a major cinema has announced that they'll soon be closing more than three dozen locations, including one in the Hudson Valley, as well as a major New York City location.
The United States' second largest theater chain, only second to AMC, has announced they will be closing 39 cinema locations across the states, Regal anticipates beginning closures as early as February 15th.
Regal Cinemas Announces Closures, Including One Hudson Valley Theater
Back in the fall of 2022, the parent company of Regal Cinemas, Cineworld, filed for Chapter 11 bankruptcy, citing that the COVID-19 pandemic 'devastated' the industry.
Now, 39 more Regal Cinema locations are set to close and will soon begin 'rejecting leases,' this on top of the dozen or so that have already shut their doors to date. Ownership company Cineworld cited that the anticipated closures will save an approximate $22 million per year.
Thankfully, only one Hudson Valley based Regal Cinema location will be impacted by the closures, with the announcement coming in that the Cortlandt Town Center Regal 'United Artist Theaters' in Mohegan Lake is set to shutter.
With this specific location at 3131 East Main St. (Route 6) in Mohegan Lake that opened back in 1998 set to close, local movie goers will need to travel to Yorktown, Peekskill, Carmel, Mount Disco or Pleasantville to take in a film on the big screen.
Union Square Stadium 14 In New York City Also Set To Shutter
One of the more surprising locations as part of the list of 39, is the popular Union Square Stadium location in New York City. Also opening their doors in 1998, this location is home to 17 screens, and received a major renovation and facelift in early 2020 prior to the pandemic.
There is no exact date yet set for the NYC location closure, or the Mohegan Lake theater either.
For a complete list of all 39 impacted Regal Cinema locations set to close, check out the announcement in Business Insider here.
Hudson Valley Says Goodbye To Over 100 Businesses
20 Remarkable Movie Theaters in the Hudson Valley
After the lull caused by the pandemic, many big blockbusters are set to hit theaters in 2022, and these Hudson Valley cinemas are ready to take your ticket!
More From WZAD-WCZX The Wolf