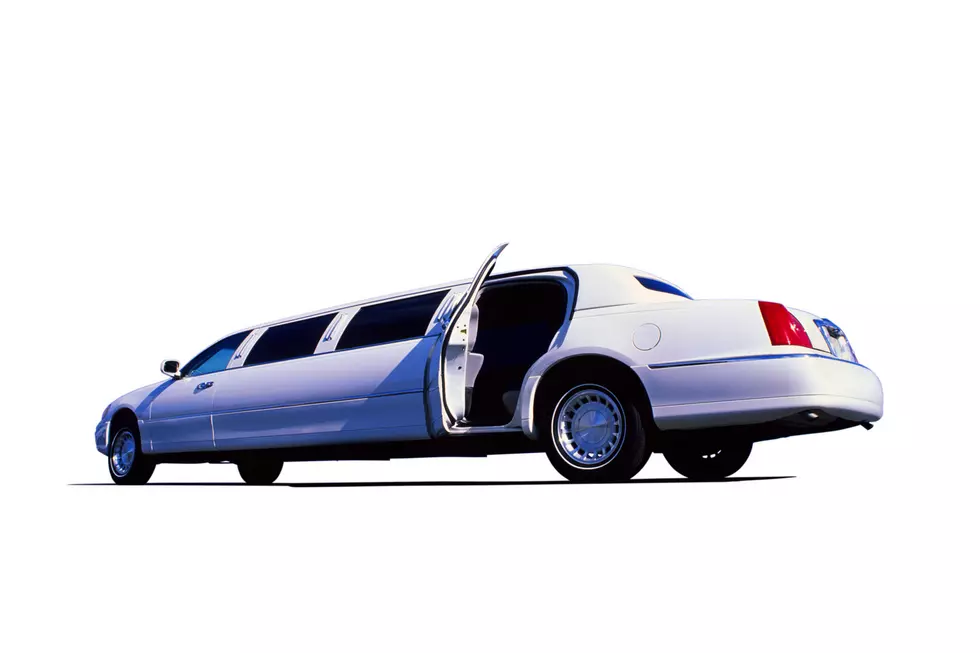 Read This Before You Hire a Limo in New York State
Thinkstock
Thinking about renting a limousine for an event this summer? Since things were pretty quiet last year you could be thinking about going "all out" and splurging on something like this?
There were a few new laws that went into effect in New York State for limousines' this year. There has also been an increased awareness of safety precautions and procedures for any time you are in a vehicle that seats 9 or more people (including the driver).
New York even has a Safe Limo NY website, that breaks a great deal of the information down for you. For instance, if you have ever been in a limo (or altered limo) before you may or may not been made aware of the seatbelts. There is now a legal requirement that there be enough seatbelts available for all passengers:
Seatbelt Requirements (S.6191C/A.9057)
This legislation provides that motor vehicles converted into stretch limousines on or after January 1, 2021 have at least 2 safety belts for the front seat and at least one safety belt in the rear for each passenger the vehicle was designed to hold, as well as requiring all stretch limousines to be retrofitted to include seatbelts by January 1, 2023.
Other things that changed, but you might not even notice or be aware of is that the driver has to now have a CDL license, with a Passenger Endorsement for vehicles that carry 9 or more passengers. Drivers are also not legally allowed to make a "U-turn on any public highway or private road open to public motor vehicle traffic". Vehicles are also subject to a DOT inspection every 6 months.
Most operators for hire are going to want to make sure that they are doing everything to keep you and their employees safe. Don't let this discourage you, in treating yourself.
You can always make sure to ask the company you are hiring what safety measures they have in place, what licensing requirements to do they have for their drivers and how often do they get their vehicles inspected. They don't have to answer you and you don't have to hire them.
LOOK: The Most Famous Actor Born Every Year
LOOK: 30 fascinating facts about sleep in the animal kingdom
More From WZAD-WCZX The Wolf