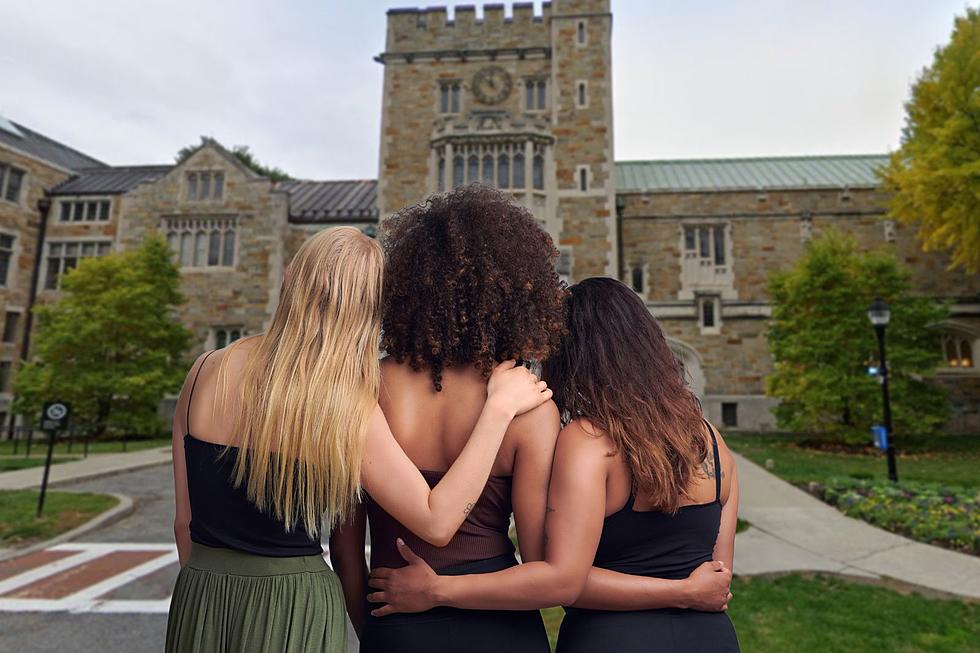 Poughkeepsie, New York College Sued For Alleged Discrimination
Canva/Google Maps
A Hudson Valley college is the subject of a lawsuit that alleges the school is systematically discriminating against women.
According to The Hill, five Poughkeepsie college professors have filed a lawsuit alleging that they have been the victims of sexual discrimination. They claim that they and their female co-workers have been making less money and have had a more difficult time receiving promotions than their male counterparts.
The lawsuit was filed against Vassar College, which was founded in 1861 with a mission "to provide women an education equal to that once available only to men." The plaintiffs say that while the college has publicly promoted gender equality, "Vassar has long and privately been underpaying its female professors."
The women suing the college include English Professor Wendy Graham, History Professor Maria Höhn, Film Department Professor Mia Mask, Physics and Astronomy Professor Cindy Schwarz (Rachmilowitz) and Psychology Professor Debra Zeifman.
The filing against Vassar College includes statistics that the plaintiffs say show that male professors were making an average of $153,238 while women of the same level were making an average of $139,322 during the 2021-2022 school year, showing a 10% pay gap.
Historical data shows that this pay gap has actually grown over time, starting at just over 7% in 2003. The women claim that they have been working with the college for the past 15 years to correct the issue, but have not seen any results.
The attorney for the five women, Kelly Dermody, told The Hill that the five women had no choice but to sue.
For too long, Vassar has refused to equitably value their contributions to the College. We hope this case will prompt Vassar to finally live up to the storied role in the movement for gender equality that it so publicly claims.
Vassar College has yet to publicly comment on the lawsuit.
Colleges in the Hudson Valley Ranked
Is this really where all our colleges rank nationally?
This Hudson Valley College Boasts Superstar Alumni
Famous People Who Attended Bard College
More From WZAD-WCZX The Wolf