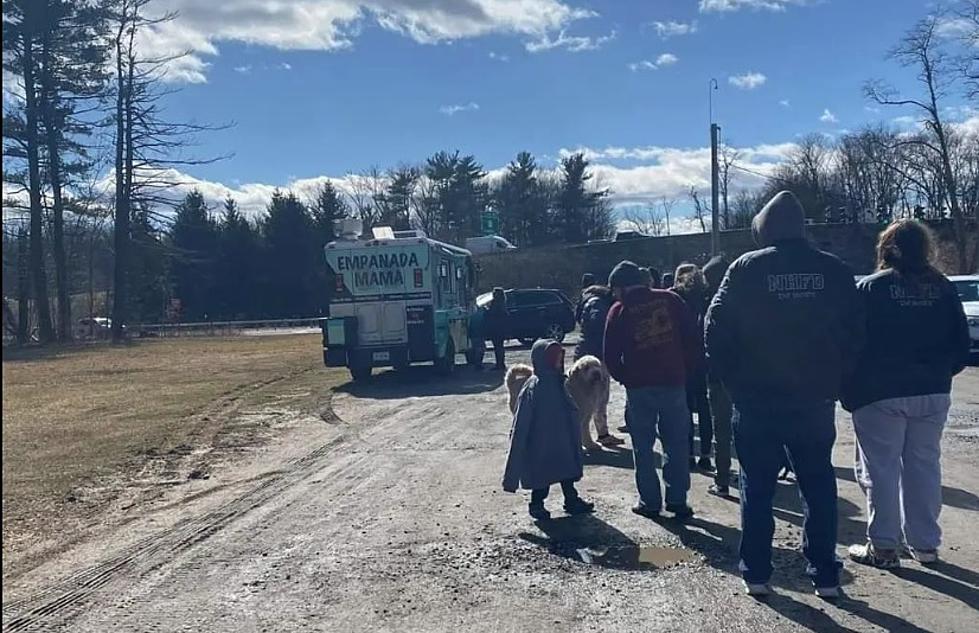 Popular Empanada Food Truck Triggers Huge Pay-It-Forward Chain in East Fishkill, NY
Empanada Mama, Instagram
A popular Hudson Valley food truck has shared a sweet story about customers paying it forward.
Empanada Mama Food Truck Wins Over Hudson Valley Bellies
If you're a self-proclaimed foodie you probably have gone out of your way to visit local Hudson Valley food trucks. One of the most notable is Empanada Mama.
The empanada food truck has been driving across the region since 2020, serving up delicious gourmet empanadas for breakfast, lunch, dinner, and dessert to hungry Hudson Valley customers.
Everywhere the Empanada Mama truck lands, there's always a line. Just last week they reported a mile-long line around lunchtime!
With that being said, a few days ago there was another long line at the Empanada Mama truck in its East Fishkill location on Route 52. However, the line turned into a huge pay-it-forward moment for those waiting in line.
Pay-It-Forward Chain Takes Over East Fishkill
Empanada Mama, Jessica, wrote on social media on February 24th:
we had today 🙏 A gentleman (I'm sorry I do not know your name but you ordered 10 dessert empanadas lol) payed for his food then gave me $20 to pay it forward to the woman behind. That woman wanted to pay it forward. Then the next person wanted to pay it forward.
She added that the pay-it-forward moment went on and on throughout a very long line out in the cold. Then, Jessica found a $20 tip in the tip jar and used that money to continue the pay-it-forward gesture.  Jessica writes:
To the man who started that kind gesture today YOU ROCK! To everyone that kept it going YOU ROCK! To the man who put it in our tip jar (we think) we payed it forward as well! I love my community
It's just another great example of how great our Hudson Valley community is. Have you ever been a part of a Pay it Forward chain?
Check out some more Hudson Valley food trucks and what they offer up below:
Hudson Valley Food Trucks and What They Offer
Max's Melts Food Truck Finds Permanent Home in Poughkeepsie, NY
The Veteran owned food truck serves up gourmet grilled cheese sandwiches with a twist and tots!
Chow Down on 'Gourmet Glizzies' at this Highland, NY Hot Dog Truck
The unofficial start to summer is here, which means eating hot dogs should be a daily activity. Check out these delectable, gourmet glizzies from Mark's Hot Dogs in Highland.
More From WZAD-WCZX The Wolf