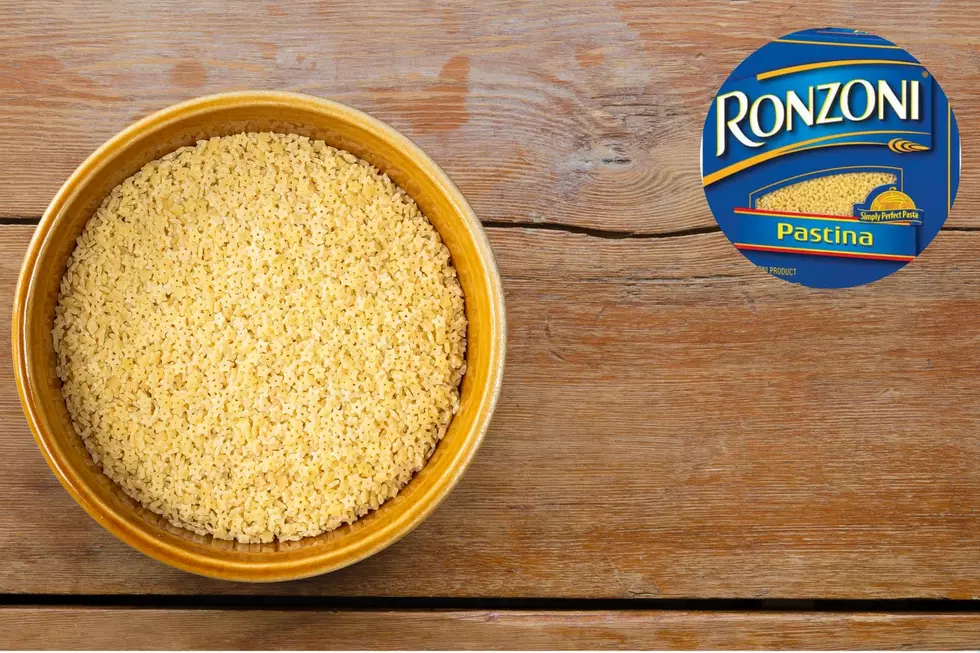 Other Brands That Sell Pastina Since Ronzoni Discontinued It
Canva, Ronzoni Pasta
Foodies from all around the world recently had their hearts broken when they heard the latest news. The rumors are true.
Unfortunately, our fan favorite pasta option has been discontinued.
A Petition Has Been Circulating The Internet Fighting Against Ronzoni
Pasta lovers couldn't believe their eyes when they saw petitions on social media. These petitions were claiming that Ronzoni was going to cancel and discontinue Pastina.
Some loyal fans expressed their outrage and state of shock by leaving their comments on the site of the petition.
What Is Pastina?
Those who grew up eating Pastina are at a loss for words right now. Pastina can be described as tiny, star shaped pasta. The options are limitless of what is mixed with it to make it so delicious.
Whether it's butter, milk, cheese, chicken broth or other options, anything that was added to this tasty pasta option was the perfect meal. Pastina could also be served with marinara sauce or as a soup.
Ronzoni Made An Official Announcement On Social Media About Pastina
In the post from Ronzoni, they inform their customers on why they are discontinuing Pastina. They explained how they did not want to make the decision but were forced to due to the news they received from their supplier who will no longer be making it. Ronzoni continued to share that they tried to keep Pastina alive with alternative solutions and simply, couldn't find a way.
How Will The World Survive Without Ronzoni's Pastina?
Pastina fans were not expecting to receive this news with the start of a brand new year in 2023. Pastina is known as a staple in many family households including mine. I grew up eating Pastina and referred to it as "Stars and Butter". This meal was served at both of my grandparents' houses for many years. I will miss Pastina and the memories that it holds. Pastina fans also shared their opinion of how they were able to only eat this pasta option when they were feeling under the weather and something that brought the family together at the dinner table for generations. There are even bids online of Pastina and fans might just be tempted to pay high dollar for their soon to be missed, favorite pasta option.
Did You Know That These Brands Sell Pastina Too?
Thankfully, there are other brands that sell Pastina. I wonder if Pastina lovers will make the change or continue to survive on what exactly boxes that they have left.
Barilla
 

 

 

View this post on Instagram

 
Barilla's Pastina is available for purchase on their website.
Ferrara
Learn more about Ferrara's Pastina options on their website.
San Giorgio
Find out about San Giorgio's Pastina availability.
How do you feel about Ronzoni canceling Pastina? Will you try these other brands? Let us know below.
13 New York Restaurants Make List Of Food Networks Best Pasta In The Country
Food Network recently published a list of the "
98 Best Pastas In The United States
" and honored New York State with 13 shout outs. Even within that shoutouts, Syracuse and Upstate New York had 2 slots.
They broke the list down to specific dishes you can enjoy at these restaurants. Here's those restaurants on the list:
26 Iconic New York Foods That Make Our Mouths Drool
There is no food comparable to New York food and we're here to prove it with 26 New York dishes that will make your eyes grow big and your mouth water.
More From WZAD-WCZX The Wolf