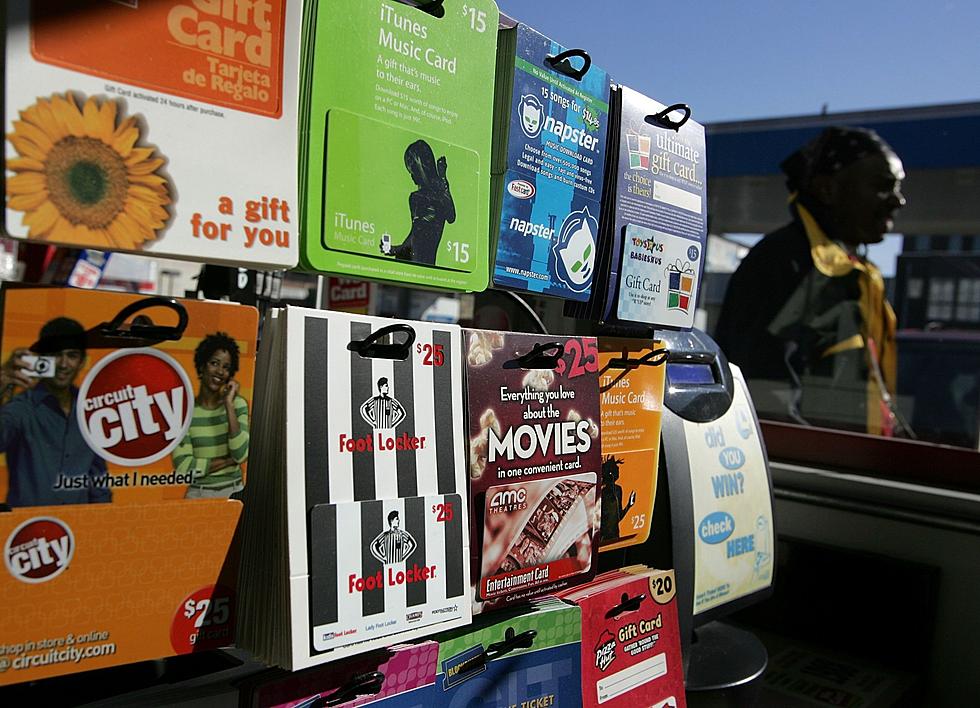 NYS What Are Your Rights with a Gift Card That's No Longer Valid?
Getty Images/ Justin Sullivan
It has gotten to the point where you hear every week or so that there is another store closing. The store is closing, no coupons, no gift cards, and no returns. Sound familiar?
What if you have a gift card for a business and the business has simply decided to close or closing because of bankruptcy? Is there anything you can do with your gift card? Can you get any money back for it?
What rights do you have if a store closes, and you have a gift card?
The answer is "It depends." Is the store completely closed, like poof gone? Or is the store announcing that they are closing? If the store or business is completely closed, then you will need to reach out to the New York State Department of State Consumer Protection and file a complaint. Will it amount to anything?
What can you do if a store announces that it is going into bankruptcy?
If a store is going into bankruptcy, they have to ask permission from the court to be able to accept outstanding gift cards. The first thing to do is, reach out to the store and see if they are willing to let you redeem the card. That really is your best-case scenario, get into the store and use the gift card on anything.
Here is another tip that I just found out about from a super-shopper friend of mine. She asked me if I bought the gift card on one of my credit cards. Apparently, she thinks you can contact the credit card company and let them know that you can't use the gift card because the store has closed. Will it work? Worth a try.
Going forward, use this as a rule of thumb, if you are given a gift card, use it immediately. Don't find yourself in one of these situations where you are stuck without being able to get something for that card.
Which Stores Do You Want to Bring Back? Here is a few, which is your favorite?
Tiny But Awesome Book Stores In Upstate New York!
With Independent Book Store Day now in the rear view mirror, this gallery looks at a collection of the best (and smallest) of them all in Upstate New York. We have looked at the large indie book stores in Buffalo, Albany, Rochester, etc. in previous galleries'. But this one is for the little guys. The book stores range in communities with a high population of 17,000 to a hamlet with a teeny tiny population of under 400 residents. And they are all great!
6 Grocery Store Laws In New York State
More From WZAD-WCZX The Wolf