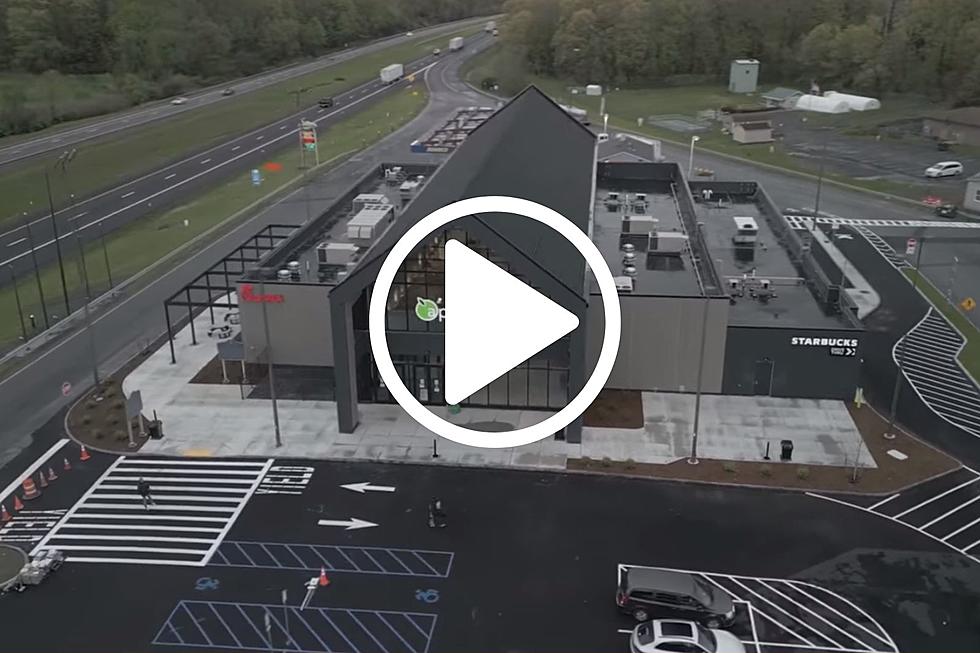 VIDEO: Tour the Brand New Plattekill Thruway Service Area
NYSTA via Facebook/Canva
It's big news on the New York State Thruway: the new Plattekill service area is open on I-87 in the Mid-Hudson Valley and it's bringing some businesses local residents have been asking for for years.
It's easy to forget that not all drivers in the United States have it as easy as New York commuters. Easily-accessible service areas with bathrooms, restaurants, and fuel aren't on every highway. In fact, most state highways don't have any type of service area option and require drivers to leave the highway and search for individual businesses nearby instead. Here's what's now open in Plattekill, NY.
Plattekill, NY Thruway Service Area Now Open
The biggest news about the new Plattekill, NY service area is that its construction brought the Mid-Hudson Valley its first Chick-fil-A restaurant. As a special insider tip, there's a "secret" back entrance that allows Hudson Valley residents access to the service area (and Chick-fil-A restaurant) without having to drive on the thruway or pay a toll.
Restaurants in the New Plattekill, NY Service Area
Panera and Auntie Ann's locations will both soon join the already-open Chick-fil-A and Burger King restaurants, and the new "open-air" design resembles something more like a food hall or even a farmer's market than a thruway service area. A video rendering (below) shows drivers exactly what to expect.
This is the sixth thruway service area to undergo a major remodel. The plan (which the New York State Thruway Authority stresses does not come from taxpayer funds), is part of a broader mission to "redevelop and modernize all 27 Thruway service areas". Plan the best way to take advantage of New York state roads with the ultimate road trip below.
Take New York's Most Scenic Spring Road Trip In 5 Days
Spring time is in full swing all across New York State. Take time to get out this season and explore. Maybe take an epic scenic road trip over the course of 5 days.
We decided to ask ChatGPT to get the most epic, most iconic, and most scenic Spring Road Trip across New York State. Here's what it suggested:
See the Must-Drive Roads in Every State
More From WZAD-WCZX The Wolf