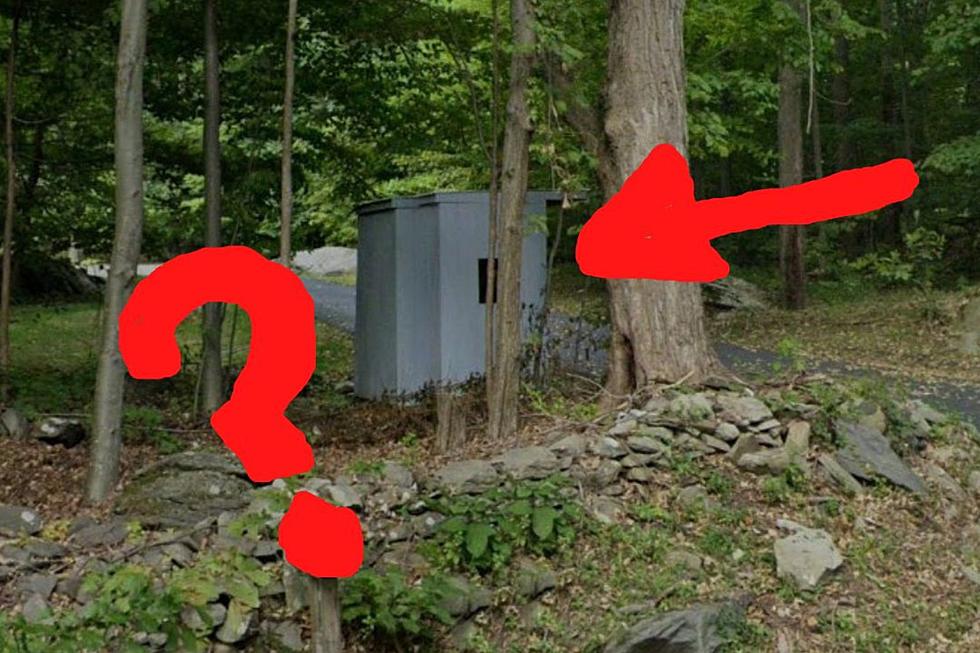 What are These Mystery Structures Seen in the Hudson Valley?
Google
I'm glad I'm not the only one. A pattern has emerged in the Hudson Valley that has many people - me included - scratching their heads.
I love a good mystery, especially if it involves my hometown. I've been keeping up with Poker Face, the new hit whodunit filmed in the Hudson Valley, I love finding unknown animal tracks, and now I'm obsessed with finding the meaning behind the tiny buildings I've been seeing more and more on local New York streets.
Mystery Mini-Buildings in the Hudson Valley, NY
"Question for the Hudson Valley... what are these things?? I see at least 5 on my way to work",  was the query that I posted to Facebook. I was referring to the small, almost outhouse-looking structures that I began noticing at the base of so many driveways on my drive from Newburgh to Poughkeepsie, NY. The theories came flooding in.
Hudson Valley Theories on the Mystery Buildings
"Drop boxes for packages?", asked one Hudson Valley resident. "Could be a shed for garbage cans. Keep them at the end of the driveway instead of hauling them up and down a long driveway", theorized another sleuth. Someone even wondered if it was for birdwatching. I wasn't convinced.
The Plot Thickens
The structures seemed too small to house garbage cans. Plus, they have windows. Do garbage cans really need a view? The one I saw in Highland, NY actually had the cans in front of the mystery cabin (above), completely negating the theory. In fact, the tiny houses reminded me of something I used to see on Route 209 in Accord, NY (below)...
I remember being told as a child that those random metal boxes like the one above were to offer shelter for people waiting for public transportation. While I was never able to confirm exactly what those boxes did, it led me to what I believe these homemade mini-houses actually are.
Mystery Revealed
"My brother built one for his son, mainly for waiting on the school bus", came the answer that I suspected. Finally, I had confirmation from an actual source! Winter can be brutal in the Hudson Valley, so why not help your kids out with some protection from the elements while they wait to get picked up from school?
So... mystery (mostly) solved! Maybe someone in the Hudson Valley uses their structure to protect their garbage cans (or even to birdwatch), but the answer of a school bus shelter seems to be the winner. Want to solve mysteries of your own? Check out what's for sale below!
Mystery Machine for Sale Near the Hudson Valley
🕵🏼‍♀️ Mystery Fans Will Love Searching for Secret Room Inside $1.3M Garden City Home [PICS]
📙 Mystery novel fans are enchanted by the mystery within this Garden City beauty!
💎 Listed at $1.3M, this Treasure Valley gem on the river has a secret room.
🕵🏽‍♂️ Use your expert sleuthing skills to find its concealed living space!
We'll reveal the secret location at the end of the gallery!
More From WZAD-WCZX The Wolf