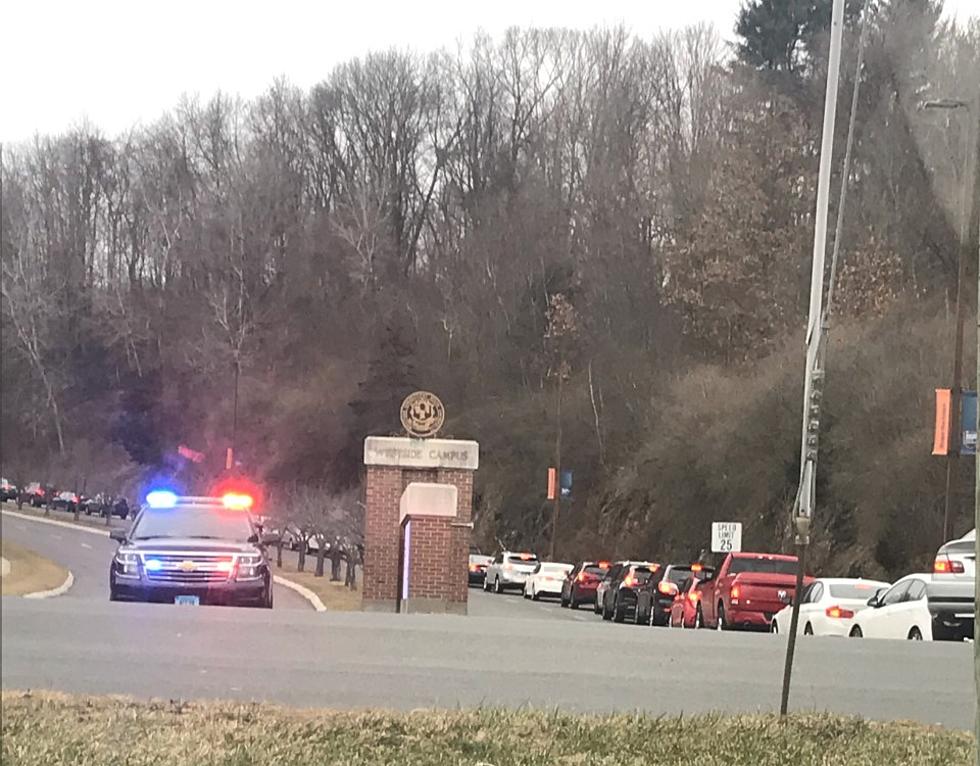 Massive Traffic Delays as Danbury COVID Testing Moves to WestConn
TSD Image
With traffic concerns in mind, the City of Danbury moved their COVID-19 testing site from Memorial Drive to the west side campus of Western Connecticut State University on Lake Ave.
The latest surge in new COVID-19 cases has local area towns scrambling to get as many people tested as humanly possible. As of Monday (Jan. 3), the positivity rate in the state of Connecticut reached 21.5 percent, which is another new record for the state since the start of the pandemic.
Since the Omicron variant started to spread a few weeks ago, more and more people have come down with the virus, and more and more people are wanting to get tested due to either not feeling well, or exposure to someone who tested positive.
The state has been scrambling to get test kits out to residents and get new tests sites set up that can handle the volume of people that are looking to see if they have contracted the variant.
The latest move by the city of Danbury was to relocate their testing site from Memorial Drive by Rogers Park to the westside campus of Western Connecticut State University on Lake Ave.
The move was prompted by large traffic tie ups and side street gridlock at the Memorial Drive test site, so local officials made the move to WestConn to try and alleviate some of the traffic issues, however, with the number of people looking for a test, the traffic back-up has left Lake Avenue a mess with traffic backed up for miles heading into the University.
Danbury Mayor Dean Esposito has confirmed that testing will take place at the WestConn location through January 16, and will be done on a first come first serve basis weekdays from 1PM until 7 PM, and weekends from 10 AM until 2 PM, or until capacity has been reached.
State health officials also issued a statement telling residents that if you don't feel well, stay home regardless. This in an effort to try and curtail the spread of COVID-19 or any other seasonal virus.
Answers to 25 common COVID-19 vaccine questions
Vaccinations for COVID-19 began being administered in the U.S. on Dec. 14, 2020. The quick rollout came a little more than a year after the virus was first identified in November 2019. The impressive speed with which vaccines were developed has also left a lot of people with a lot of questions. The questions range from the practical—how will I get vaccinated?—to the scientific—how do these vaccines even work?
Keep reading to discover answers to 25 common COVID-19 vaccine questions.
CHECK IT OUT: Here's how to stop your glasses from fogging while wearing a face mask
More From WZAD-WCZX The Wolf