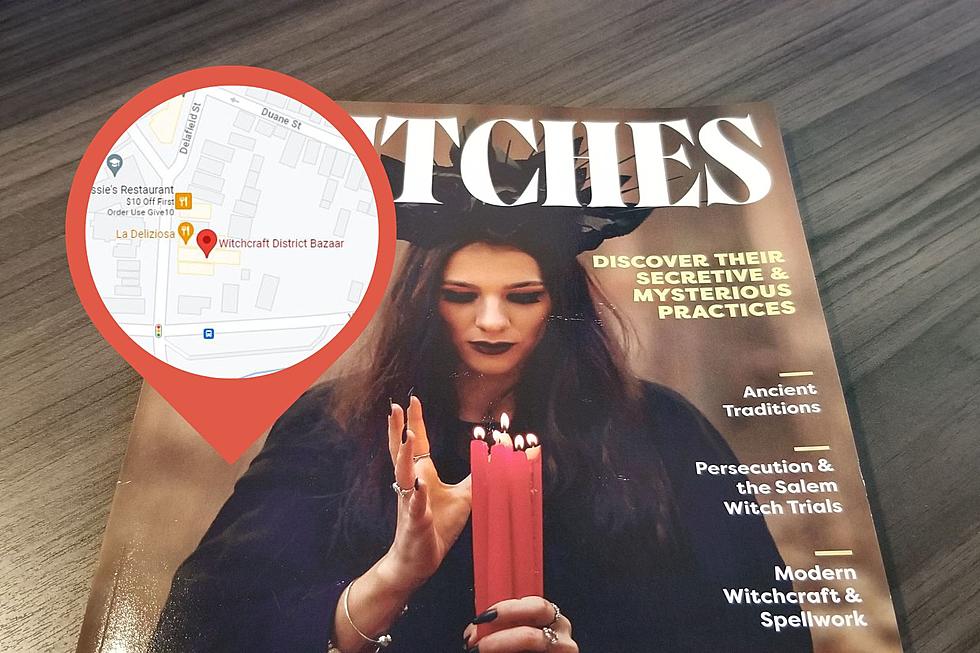 Special Edition Magazine Features Witch From Poughkeepsie, New York
Canva / PQ / Google
With the arrival of fall many people will be focusing on things that they enjoy about the weather turning and the days getting shorter. This is also a time for seasonal things like the unbelievable amount of items that now come in a "Pumpkin Spice" variety.
Besides your favorite latte, other things around us are going to spotlight fall themes. People will be free to start wearing colors like orange and black. Paper plates and cups will take on a fall leaf pattern as opposed to watermelon or red, white and blue. And many seasonal specialty items will be available including special edition magazines.
Hudson Valley Witch Featured in Special Issue Magazine: Witches
Turns out one popular publishing house has put out a seasonal issue which included a Hudson Valley business person. The Hearst publication has a special edition magazine on newsstands until November 20th, 2023 called Witches.
The issue is full of history and information about the ancient craft and invites readers to discover things they may not know about Witches past and present. The special edition publication takes you from the origins of the witch through modern-day practitioners including a group you can find in the heart of Poughkeepsie, New York.
Where is the Witch District Bazaar in Poughkeepsie, New York
Dutchess County native Renee Anderson is featured on pages 78 and 79 of this special issue dedicated to all the Witchcraft. Renee is the owner of the Witchcraft District Bazaar at 8 Mount Carmel Place in Poughkeepsie, New York. I had seen mention on social media that they had been included in the issue.
I was hoping to get a copy to look at before I shared this article and it turns out it was pretty easy to grab one. I found my copy at Tops in New Paltz, New York. I took a quick glance through the pages and it looks like it will be a good read. Renee's interview is titled Basic Tenets and Tools for Your Practice. On my Fall reading list.
Where Can I Get A Tarot Card Reading in the Hudson Valley
Hudson Valley Tarot Card & More Locations
All of us get curious about our future from time to time. Some of us go as far as consulting the tarot cards. If you are wondering what might be in store for you in the future why not pick one of these Hudson Valley shops and stop in for a reading?
Who Were the Victims of the Salem Witch Trials?
These twenty innocent people were executed in Massachusetts during the Salem Witch Trials of 1692.
5 Witchcraft Items That are Really About Brewing Beer
There are five things that always make us think about a witch that really have an origin in making beer. Ale Wives and early women brewers had tools to aid them in the making and selling of their brew. These items turned into labels for witchcraft when the women where pushed out of the beer making process.
More From WZAD-WCZX The Wolf