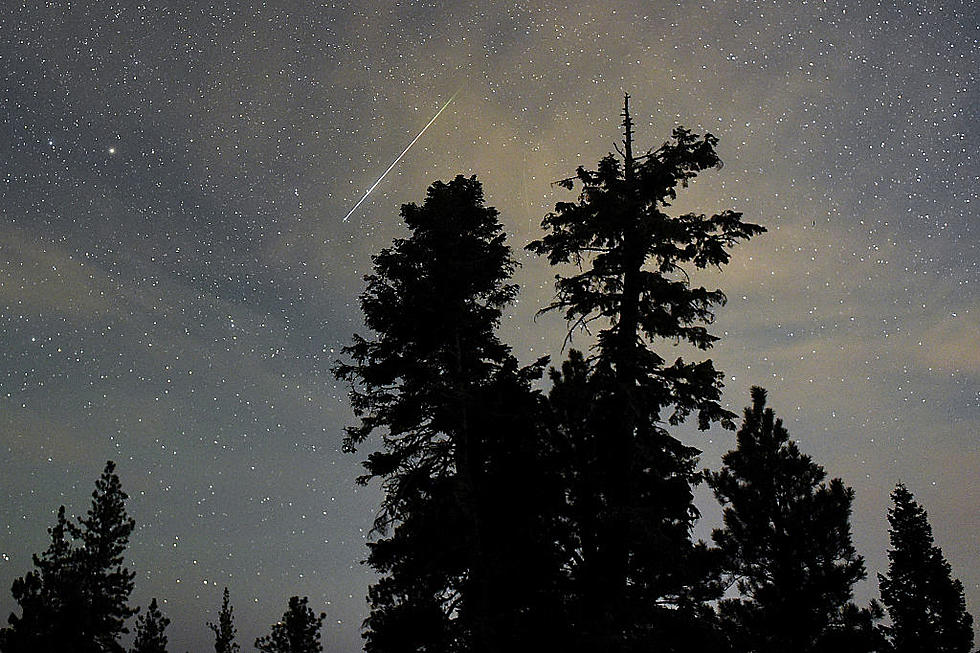 Lyrid Meteors Offer a Free Show this Week
Getty Images
Thanks to The Farmer's Almanac I have discovered something that is out of this world fun we can all do over the next week or so. It will require you to stay up late or get up early but either way it won't matter if you are someone currently home looking for something to do.
Tonight through to April 25th the early morning skies should be full of shooting stars. Okay, so not stars actually meteors. Over the next week we will be able to enjoy the Lyrid Meteor Shower.  The Farmer's Almanac breaks it out for us non-astrologists. Basically every April the earth travels through the tails of the comet Thatcher and that causes the night sky to be full of what most of us call shooting stars.
Leave it to Mother Nature to give us something to enjoy during our current state of pause. So wake the kids for a late night early morning home school science lesson. Now we just need to get the weather to cooperate. Happy star gazing. Stay Safe, Stay Home.
Read more:
BONUS VIDEO
More From WZAD-WCZX The Wolf