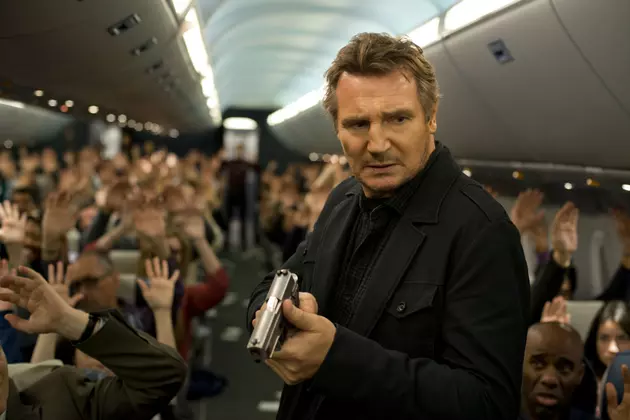 Liam Neeson Is Officially Retiring From Making Liam Neeson Action Thrillers
Universal
Liam Neeson has a particular set of skills, a set of skills has acquired over a very long career. In recent years, those skills have frequently been put to use in films where Neeson plays fathers and former government professionals burdened by personal demons, who wear leather jackets and yell at bad guys over cell phones. But Liam Neeson is, in his own words, "sixty-f—ing-five," and it appears that he is officially getting too old for this s—.
Sky News caught up with Neeson at the Toronto Film Festival, where the actor was premiering his latest, non-action film, Mark Felt. When asked about his late career status as an action-thriller icon, Neeson said it was "all a pure accident," but at the age of 65, he's ready to move on:
They're still throwing serious money at me to do that stuff.

"I'm like: 'Guys I'm sixty-f******-five.' Audiences are eventually going to go: 'Come on.'
Despite making a fair amount of action thrillers in recent years, including solid flicks like The Grey and Taken (the first one, though), Neeson's strengths have always lied in dramatic acting. Though his role in Martin Scorsese's Silence was somewhat limited, it was a remarkable and impressively subtle performance.
He may have retired himself from the genre, but Neeson still has two more action films on the way: Hard Powder, in which he plays a snowplow driver who goes up against drug dealers (classic Neeson!), and The Commuter, which re-teams Neeson with Non-Stop director Jaume Collet-Serra.
It's also worth noting that Neeson is two films out from retirement and admittedly too old for this s—…not unlike a cop in a gritty action thriller. Maybe now is the time to team Neeson up with a cocky, impulsive rookie for one last job.
More From WZAD-WCZX The Wolf