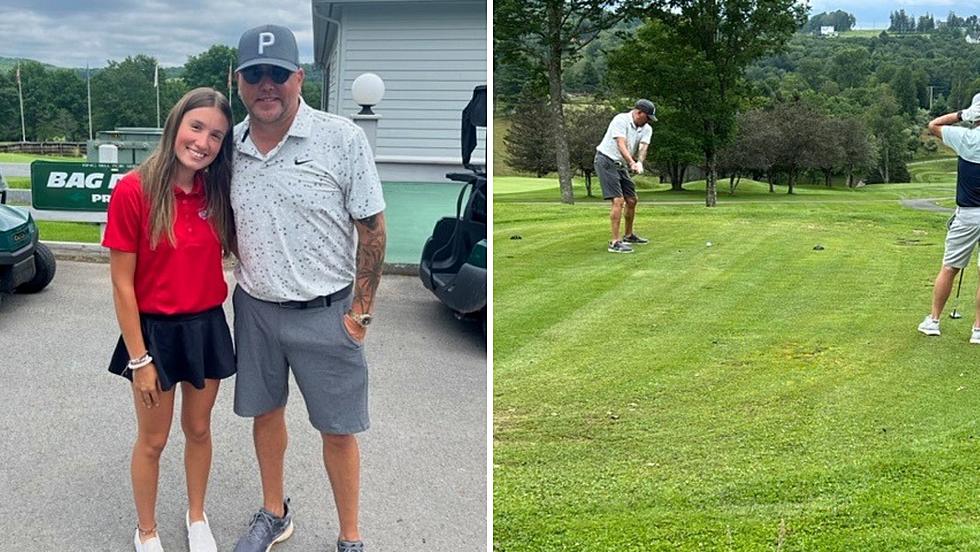 Jason Aldean Spotted Golfing at Yet Another Hudson Valley Golf Course
Villa Roma Resort & Conference Center, Facebook
FORE!
I'm not sure if that's what he said, but Country singer Jason Aldean was swinging at some golf balls across the Hudson Valley last week. Aldean was in the Sullivan County area last week as he was kicking off his Highway Desperado Tour at Bethel Woods.
Jason Aldean's Hudson Valley Golf Tour
Before the show, the singer took in a few rounds of golf. Earlier this week we learned he shot a few holes at Sullivan Counties oldest golf course, Roscoe Mountain Club. And today we're learning he stopped at a trendy vacation destination.
Villa Roma Resort & Conference Center gets thousands of visitors throughout the year. In warmer months many escape the city life for a taste of the country at Villa Roma for summer vacation.
And from April to November, golfers take advantage of the resort's beautiful golf course.
Jason Aldean was one of those golfers. Villa Roma posted a photo of the singer along with one of their staff members, take a look:
2 rounds of golf at 2 different courses? Jason sure was busy on the green last week.
Golf, Heat Leads to Canceled Jason Aldean Show
With that being said, after his Highway Desperado Tour and his mini Hudson Valley golf tour, Jason was scheduled to hit the stage at the Xfinity Theater in Hartford, CT.
Unfortunately, he ran off the stage 20 minutes into his set and never returned. He later shared with fans that he suffered from heat exhaustion and said that playing golf all day before in the heat, plus performing on a hot stage were all factors in getting sick.
Jason Aldean has since rescheduled his XFinity Theater show for July 30th, 2023.
Not a big-time golfer like Mr. Aldean? You may want to stick to these 10 putt-putt courses around the Hudson Valley, take a look:
Like Big Putts? Check Out These 12 Hudson Valley Mini Golf Courses
Try for a hole-in-1 at one of these 12 Mini Golf courses across the Hudson Valley.
Golf Courses in The Hudson Valley with Great Food and Drink
Many of our Hudson Valley golf courses offer great golf and great food. Many of them offer party and catering options too. Even though they can be seasonal breakfast, lunch, or dinner at one of our local golf courses can mean a delicious meal with a guaranteed view.
8 Hudson Valley Golf Courses
We thought you might like to see where you could play a round of golf in the Hudson Valley. Here are a few public courses that I found who welcome you to come out and enjoy the game. They very in skill level so you should be able to find one that matches your game.
More From WZAD-WCZX The Wolf