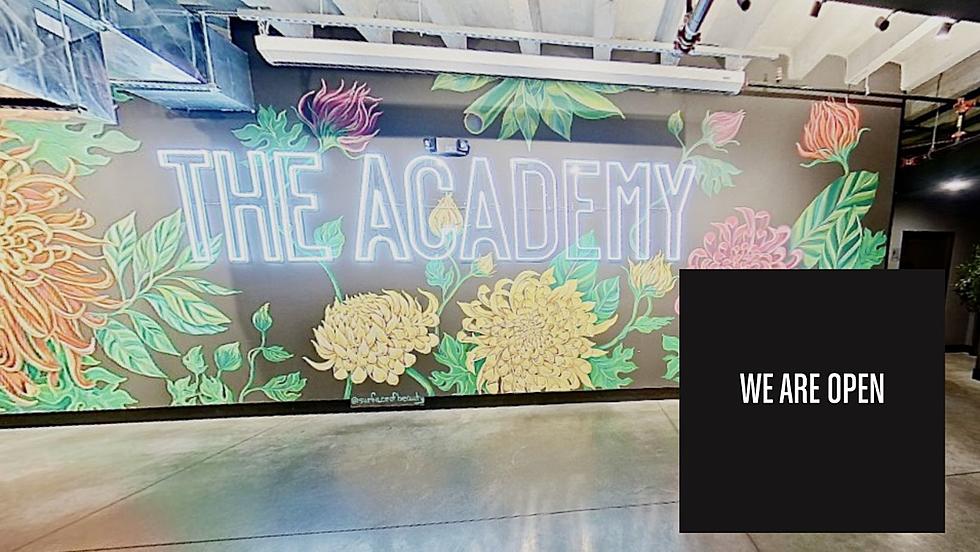 Fact Check: Is The Academy in Poughkeepsie, NY Open?
Zillow/Instagram
One of the newer, popular hangouts, in Dutchess County has many customers scratching their heads.
If you remember back in June of this year, we learned the unfortunate news that The Academy Food Hall had closed its doors. The food hall was home to an array of small food shops that served up specialty meals like ramen, BBQ and tacos.  In a statement posted to social media on June 26th, 2023, The Academy wrote:
Effective today, The Academy will transform from a traditional food hall to a cafe, an 18,000 square foot world-class event and entertainment destination. While this was not an easy decision to make, we believe this shift in direction will allow us to better serve the diverse needs of our guests and provide unforgettable experiences for all.
They added they would now be home to The Academy Events and Keepsake. Both spaces would be used for community events, celebrations, and "unforgettable weddings."
In the last few days, however, The Academy has taken to social media to informer their customers that they are open with posts like this:
But with the announcement of the Food Hall closing and content like the photo above, many fans of the Poughkeepsie event space were wondering what exactly is open at The Academy.
New Cafe Coming to The Academy in Poughkeepsie?
It's been about 2 months since The Academy Food Hall closed up shop, but it looks like they are bringing back a dining option.
On The Academy's social media accounts, they announced that they are indeed open and adding Cornerstone Poughkeepsie to their lineup. They captioned the photo:
Discover Cornerstone Poughkeepsie. Located in The Academy, we invite you to elevate your local experiences with our farm-to-table breakfast and lunch offerings. Explore curated recipes highlighting fresh, local ingredients.
We took a quick look at Cornerstone Poughkeepsie's menu and they have everything from Belgian waffles and French toast to specialty sandwiches, burgers, and salads (the chicken pesto salad has me drooling as I read the ingredients) to get you through the day.
Cornerstone Poughkeepsie is open Monday through Sunday, from 8 am until 4 pm.
We've reached out to The Academy and asked what we can expect from The Academy in the next few months. Stefania Riccitelli confirms that Cornerstone Poughkeepsie and Sundaze Burgers Pop-Up Shop are both currently open. She adds that we'll have event announcements coming real soon!
Speaking of Hudson Valley restaurants making a comeback, can we get Bugaboo Creek Steak House back up and running?
Remember Bugaboo Creek in Poughkeepsie?
Bugaboo Creek was the hottest spot on route 9 in Poughkeepsie back in the 90s and early 2000s. Did you have to KISS THE MOOSE?
The 13 Most Violent Streets in Poughkeepsie, New York
7 Cities West of The Hudson River That Poughkeepsie Residents Forget Exist
The Hudson Valley region is vast. Many residents in Dutchess County live in their own bubble. Here are some big cities in towns west of the Hudson River that are often overlooked or forgotten about entirely by people who live east of the Newburgh-Beacon Bridge.
More From WZAD-WCZX The Wolf