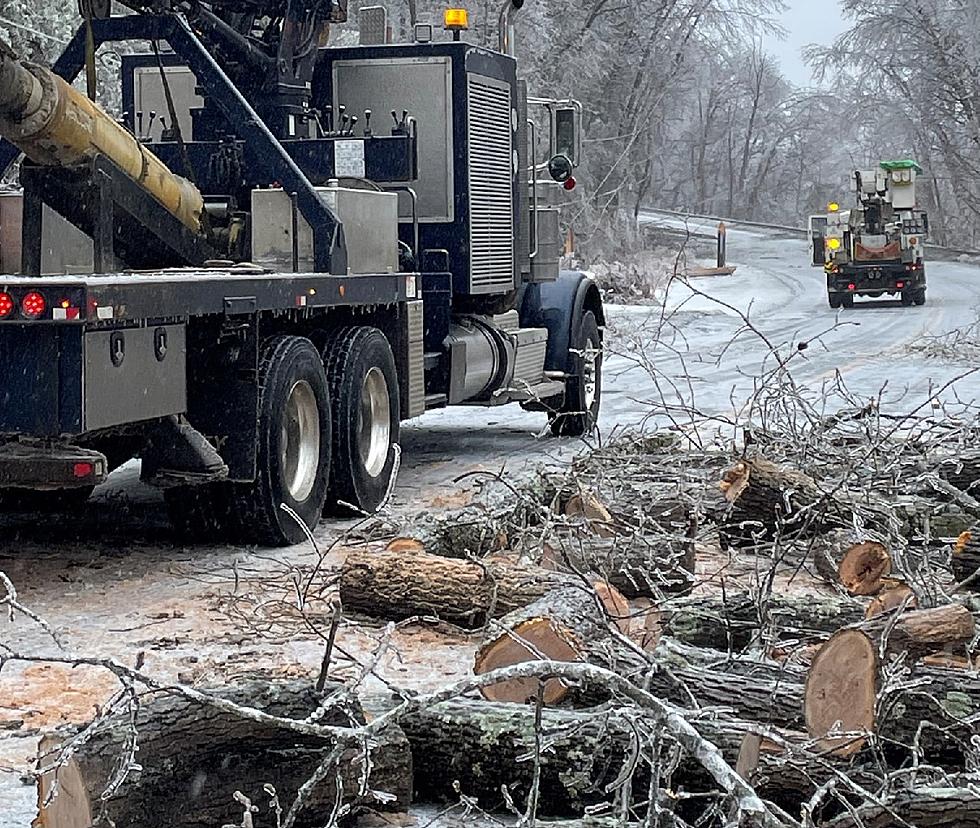 Ulster County Don't Lose Your Patience Because of Winter Storm Landon
Central Hudson via Facebook
Well, Mother Nature certainly has reminded us that winter weather can be more than a nuisance, it can also be downright dangerous. Snow and freezing temperature conditions create enough of a hazard but when you get a good old fashion ice storm, well we are talking a whole other thing.
Last weekend's Nor'Easter - Winter Storm Kenan (January 28, 2022) caused quite a mess which may be why here in the Hudson Valley we got caught a bit off guard by Winter Storm Landon which landed on Friday (Feb 4.2022). Plenty of warnings went out but the tricky part was trying to figure out just exactly where the rain - ice - snow line was going to land.
Not billed as a Nor'easter because it wasn't, I will admit I may not have prepped as much as I should have around my house. Fortunately, we are always ready for some type of power outage but honestly, I wasn't ready for the amount of ice we got in Ulster County.
Central Hudson Outage Map for Hudson Valley
Central Hudson was ready thank goodness but the truth is they can't make the ice melt faster. I am among the many folks in Ulster county who have been out of power since yesterday (February 4, 2022) morning. I too have been checking the outage map looking for restoration times. It is hard to be patient when it is cold and dark and you don't have a generator but it is important that we find patience.
Crews are Out in the Hudson Valley
I had to get out for work today and I assure you I saw lots of crews on the roads. But as I learned with Hurricane Irene, restoration is a process and it has many steps. I can't imagine working outside in these conditions. One thing I can say is that Central Hudson is pretty good at being on the mark with their restoration times. I have even known them to be early but I wouldn't count on it with the refreeze and all this ice. More outages could happen while the restoration is in progress. So be patient and most importantly stay safe.
Central Hudson Power Restoration Video
Hudson Valley Restoration Schedule via Central Hudson posted on 2-5-2022, at 10 AM
We expect to have power restored to 95% of impacted customers by:

• Dutchess County – 12 p.m. Saturday

• Orange County – 12 p.m. Saturday

• Sullivan County – 10 p.m. Sunday

• Ulster County 12 p.m. Monday
Better Late than Never
TIPS: Here's how you can prepare for power outages
Weather Questions
KEEP READING: Get answers to 51 of the most frequently asked weather questions...
More From WZAD-WCZX The Wolf