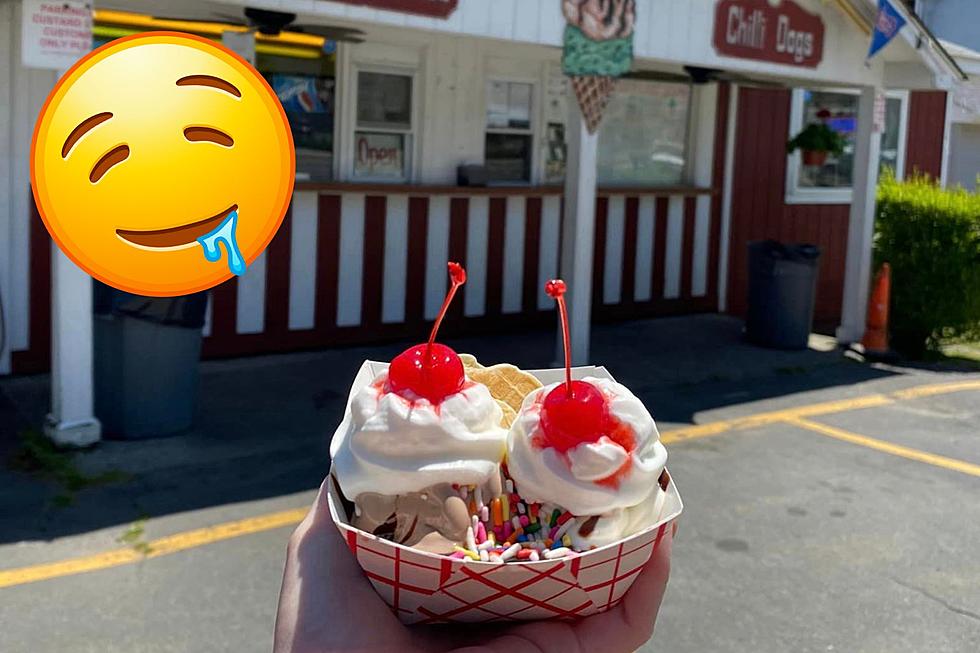 Where You Can Get a Bite of Custer's Last Stand in the Hudson Valley
Canva, Facebook, Custer's Last Stand
A picture perfect summer day in the Hudson Valley is possible. While the sun is shining, hop in the car and soak up the breathtaking scenery on any of the backroads. You may come across rolling green hills, an abundance of trees, wildlife passing by and blossomed flowers.
A warm summer day calls for a stop at your favorite, Hudson Valley ice cream stand. In the summer, ice cream is an acceptable meal for breakfast, lunch and dinner. While we soak up the summer months in the Hudson Valley, it's also important for us to explore different locations and what they have to offer.
I also came across the strangest ice cream flavors you can find in the Hudson Valley.
History buffs will have the urge to head to this Hudson Valley ice cream when they hear the name of the business.
Have You Been To Custer's Last Stand In The Hudson Valley?
When I came across Custer's Last Stand, I automatically thought to myself, "genius!". We may have learned about Custer's Last Stand in school but I remember learning the most about it from a The Twilight Zone, go figure.
The Twilight Zone's episode related to Custer's Last Stand was called The 7th Is Made Up of Phantoms during Season 5 in Episode 10. If you have never seen it before, I won't spoil it for you but it was a good example of the history behind Custards Last Stand with mystical and mysterious occurrences in it as well.
Where can guests visit Custers's last stand, locally?
Custer's Last Stand Is An Ice Cream Shop In Sullivan County, NY

This popular ice cream had over 705 likes and 717+ followers on their older Facebook account. Now under, "Custer's last stand" on Facebook, they post pictures of their delicious ice cream options available.
In a prime location, there is a gas station, shops and restaurants nearby this Hudson Valley ice cream stand.
Custer's Last Stand Can Be Found In Wurtsboro, NY
There are food options available at Custer's Last Stand. Some fan favorite ice cream flavors consist of cotton candy, blueberry cheesecake along with Italian ice options such as blue hawaiian.
Humans aren't the only ones who can stop by Custer's Last Stand for some mouth watering goodies. There are frozen doggie treats available for our furry friends that we love so much.
Personally, I'm excited to try their brownie sundae, peanut butter cup ice cream and deep sea treasure.
Where is your favorite place to get ice cream in the Hudson Valley? Have you ever been to Custer's Last Stand? Let us know below and stay cool!
Custer's Last Stand
176 Kingston Ave, Wurtsboro, NY 12790
Eat Your Way Through The Hudson Valley With The Best Ice Cream
I have always enjoyed stopping by my favorite local ice cream shops and choosing a new flavor. Whether it's a hot fudge sundae, chocolate peanut butter ice cream in a cone, or an ice cream sandwich, count me in.
The Hudson Valley has
strange ice cream flavors.
From lemon poppyseed to thai iced tea and barn boots, there aren't any boring flavors in our area.
A 'Premiere' Hudson Valley
treat shop
was expanding their space during the winter months to prepare for a busy summer season.
Thankfully, we have a large selection of local ice cream shops to visit in the Hudson Valley.
5 Must See Scenic Drives In The Hudson Valley
When was the last time that you took the scenic route or the back road? There's something so peaceful about taking in the views of the beautiful farmland and the smells of fresh grass with the windows down.
The next time that you're out for a drive, take one of these scenic routes to capture the beauty of the area that we get to call home.
.
More From WZAD-WCZX The Wolf