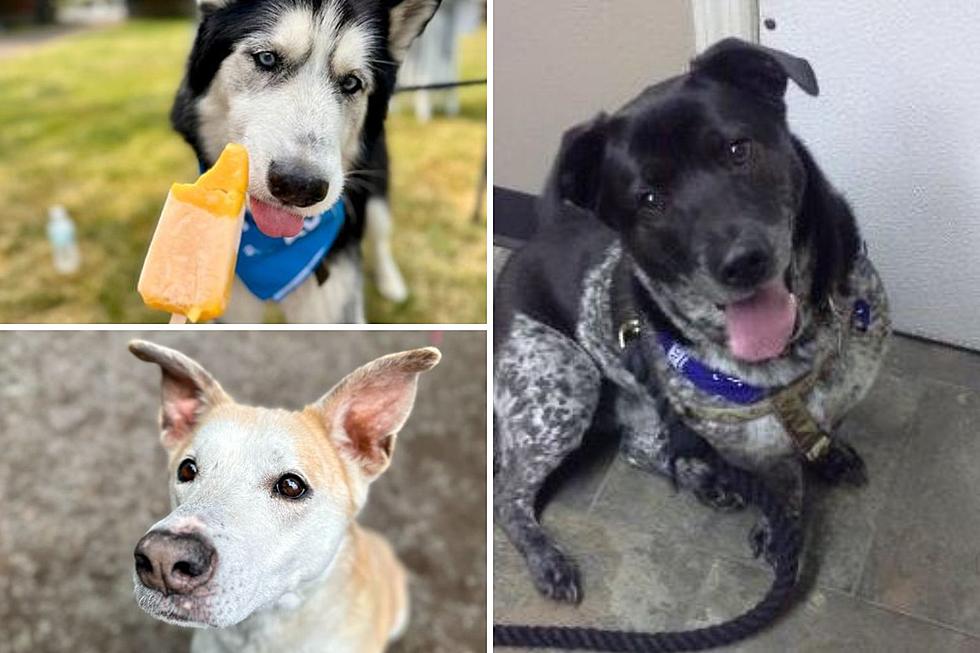 Some Ideas to Help Your Senior Pet New York
Canva / PQ / Pet Alive via Facebook
As the proud mom of a senior dog, I wanted to take advantage of National Senior Pet Day (August 3rd every year) to highlight a few places and things senior pet moms and dads should know about in the Hudson Valley.
We spend a lot of time talking about puppies and kittens but what about our senior pet population they need a spotlight too. Dog parks and day trips can be fun for a pet but if it is an older pet a full day and certain environments can be tough.
Celebrate National Senior Pet Day by Adopting a Senior Pet in Hudson Valley, NY
Just like those of us who enjoy a more relaxed day most senior pets enjoy a chill environment as well. I am not talking cold temperatures but on a hot day air conditioning is everything to an older dog or cat.
So what are a few things to keep in mind when it comes to caring for and entertaining a dog who is past their puppy years and maybe looking for laid-back fun?
The Grey Muzzle Organization whose mission is to ensure senior dogs thrive and that no old dog dies alone and afraid has some great suggestions for how to entertain and exercise your senior dog. Games like Backyard 52 pick-up and gentle walks or a swim are all suggestions that they make for keeping your old dog active.
Here in the Hudson Valley, we have many places that are dog friendly that an old dog might enjoy. Dog parks might not be the best place for an older dog but at certain times of the day when they are quieter, it could be the perfect outdoor adventure. Barton Orchard has one you might enjoy. Check to see what might be available in your community.
The classic car ride is a great adventure for an older dog. My Pearl still runs to the door when I say "Want to go in the car". Of course, if they didn't like car rides when they were younger you might want to skip that idea. There are dog-friendly restaurants, wineries, breweries even ice cream stands where you can take a senior dog for an adventure. Chances are the places you love to go would welcome your dog.
I also want to add that if you are thinking about getting a dog or even a cat, please check your local shelter for a senior pet. So many dogs and cats end up in shelters in their later years for various reasons, sadly sometimes because the human who loved them is gone. A senior pet can be even more of a joy than a puppy because they understand life already and will be grateful you took the time to add them to your family.
Here are two senior dogs looking for homes. They are at Pets Alive in Middletown. Consider Bosco and Zella if you are looking for a new companion.
Bosco is nine and ready to find a forever home or at least a foster. Bosco is ready to settle in for tons of love. Find out more about Bosco.
Zella is in need of a home. She was originally adopted from Pets Alive and was found as a stray last May. She has arrived back to where she started when no one came to claim her. Zella is 12 and deserves to live out the rest of her years in a loving home. Find out more about Zella.
Before You Get a Pet Please Think About How Long They Live
LOOK: Longest-living dog breeds
Dog Fun Facts
Check out these 50 fascinating facts about dogs:
More From WZAD-WCZX The Wolf