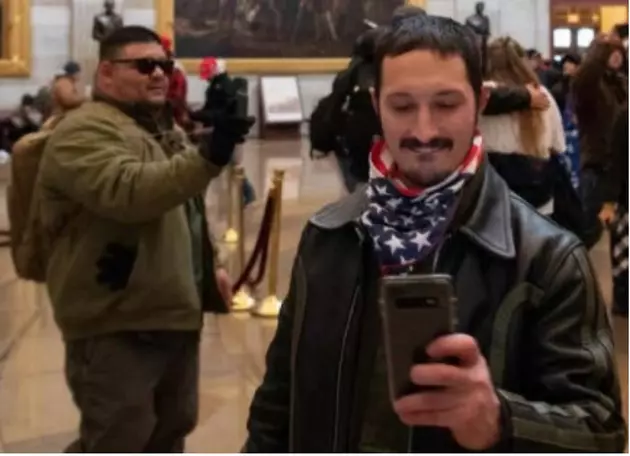 Hudson Valley MTA Employee in Custody
DC Metro police
A Metro North employee from the Hudson Valley who made headlines over the weekend, is now in custody.
According to ABC 7 NY, Will Pepe, 31, of Beacon was taken into custody on Tuesday January, 12th in the Hudson Valley.
On Saturday, January 8th, the New York Post had reported that the MTA had suspended Pepe after he allegedly called out of work sick and attended the riots at the Capitol Building in Washington D.C. on January 6th.
Pepe's, who works at Metro-North's Brewster rail yard, was recognized by MTA management in a photo distributed by law enforcement.
Effective immediately this individual has been suspended from Metro-North without pay and will be disciplined in accordance with their collective bargaining agreement pending an investigation. This alleged conduct is abhorrent and goes against the values of Metro-North, New York and the nation.
MTA Communications Director Tim Minton said in an updated statement to ABC:
Participation in the riot which resulted in deadly violence at the Capitol last week was abhorrent to the values of the MTA and New Yorkers, and those who attacked that symbol of American democracy disqualified themselves from working for the People of New York.
Minton also added the following:
Mr. Pepe is entitled to due process and was suspended last week as part of that process. We are cooperating with federal law enforcement agencies in their investigation and prosecution of those involved."
Pepe will appear in Federal Court in White Plains.
5 people died during the riots at the Capitol Building. Law enforcement agencies around the US are continuing to identify those who are persons of interest in "unrest related offenses."
PHOTOS: Scene at U.S. Capitol shows chaos and violence
More From WZAD-WCZX The Wolf