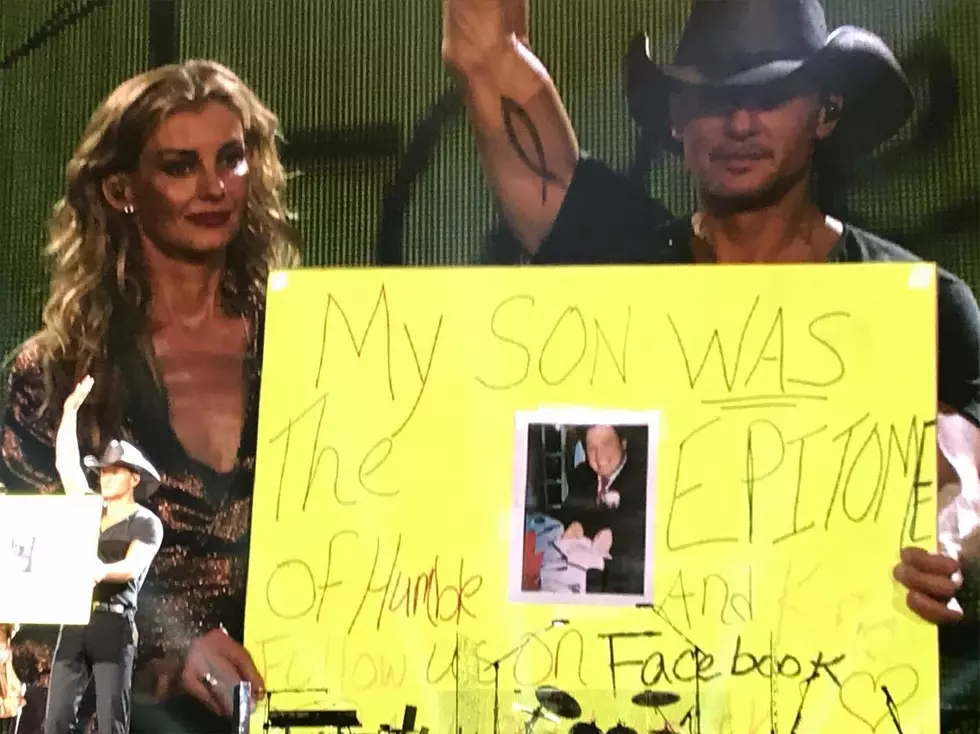 Hudson Valley Mother Shares Special Moment with Tim McGraw and Faith Hill
Liz Honan
We gave away tickets to go see Tim McGraw and Faith Hill this weekend at the Times Union Center in Albany. From what we hear the show was fantastic.
Liz Honan was the lucky winner who had the chance to see the Soul2Soul tour and she wrote us a lovely message afterwards, thanking us for the tickets and sharing a special story.
The message started out by Liz telling us that she didn't sign up for the tickets, but she has her suspicions that one of her sons might have played a part in signing her up. She continues to tell us that her oldest son had passed away right around the time that Humble and Kind was released.
That was the first song Liz heard after her sons funeral. Liz tells us:
"I am well aware people always say their loved one was so kind but my son was the epitome of humble and kind . He was the kind of person who saw redeeming qualities in people even those who had none . If you slapped him he would turn the other cheek . He worked with special needs kids . Humble and Kind has been our mantra for him and the foundation we started in his name ."
When Liz found out she won the tickets, she made a sign. On it was a picture of her son Kyle and the words "My Son Was the Epitome of Humble and Kind."
Tim and Faith saw the sign and brought it up on stage with them.
Kyle touched many lives including the life of a friend out in California. Liz said that the friend, who they didn't know personally, flew to Kyles' funeral to tell his parents how Kyle saved his life.
We of course didn't understand until he shared that he was just about to commit suicide and then my son called him. He said Kyle stayed on the phone with him for hours convincing him there was a better option and because of that he didn't do it .
Liz ends with this  "I am forever grateful to the McGraw's for bringing a little bit of peace to this grieving mom. For a brief moment the arena knew my son's life made a difference in this world."
More From WZAD-WCZX The Wolf