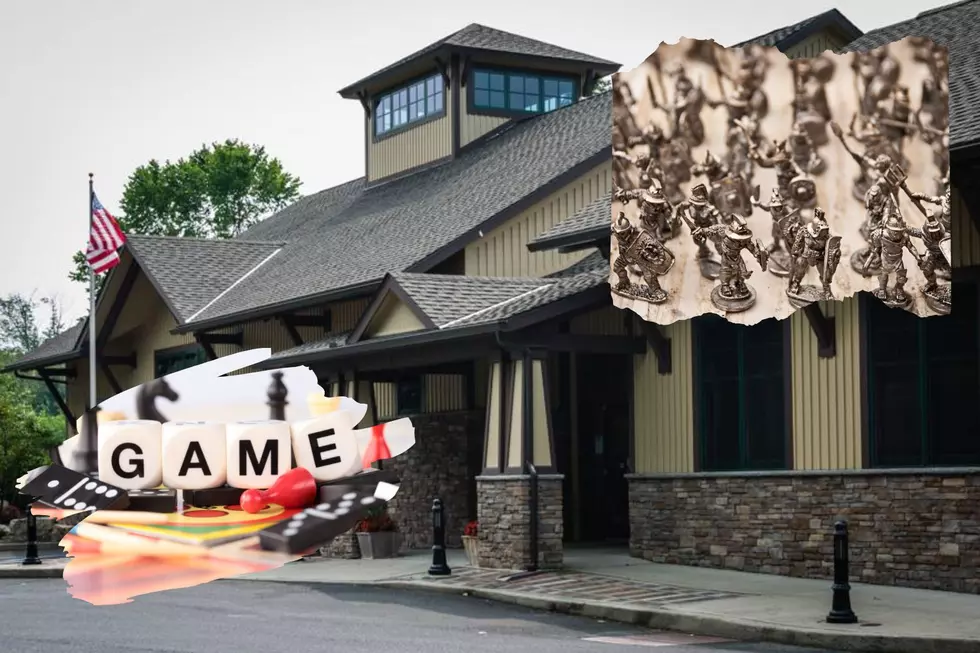 Exciting Game On with Dice at One Hudson Valley Library
Canva / Gardiner Library via Facebook
I did not grow up as a gamer but as an adult, I have become fascinated with people who do. Don't get me wrong we had plenty of board games at my house growing up but we were more the Monopoly family rather than any game that came with Icosahedron-style (20-sided) dice.
I love the idea that nowadays you don't have to give up enjoying games. I love the idea that it is so acceptable for people to go to places and play games together. Everything from board night games at Hudson Valley breweries to a fun round of Dungeon and Dragons at a local gaming cafe.
Places to Game in the Hudson Valley
Now it seems that you can even head to a Hudson Valley library to learn and enjoy gaming on a large scale. The Gardiner Library has teamed up with HMGC Next Gen Gaming for an afternoon of Historical Wargaming. There is still room to sign up ( Ages 10 to 18) for this Saturday's event from 10 AM to 3 PM which includes snacks and pizza.
Historical Miniature Gaming Society in Gardiner, New York
From what I can gather from the information posted by the Gardiner Library this is an afternoon of historical reenactment meets D & D all on a historically accurate miniature museum diorama. At first glance, I thought I was looking at one of those tables someone would build to set up toy soldiers but you add the dice and HMGC Next Gen, Inc expert to facilitate and you suddenly have a big game board.
Gamers will play strategy based, miniatures games on three dimensional boards with painted figures, terrain, and features reminiscent of some famous conflicts in history. Games will be facilitated by experts from HMGS Next Gen, Inc who understand the best ways to create scenarios that will be both challenging and rewarding for the players (Gardiner Library via Facebook)

 
HMGS Next Gen, Inc is the Historical Miniatures Gaming Society whose slogan is "building the next generation of gamers, one dice roll at a time". They are out to fund, foster and facilitate the growth of gaming both in the United States and around the world. They work with schools, colleges, and libraries to creat events like the one that is happening Saturday in Gardiner New York.
A Gamer Should Live in this New York Home
The Interior of This New York Home Looks Like A Video Game
The interior of this New York home might not be for everyone but everyone wants to see it.
How About a Vacation Home Close to New York with Games
Four Local Game-Themed Winter Getaways
Four Local Game-Themed Winter Getaways
More From WZAD-WCZX The Wolf