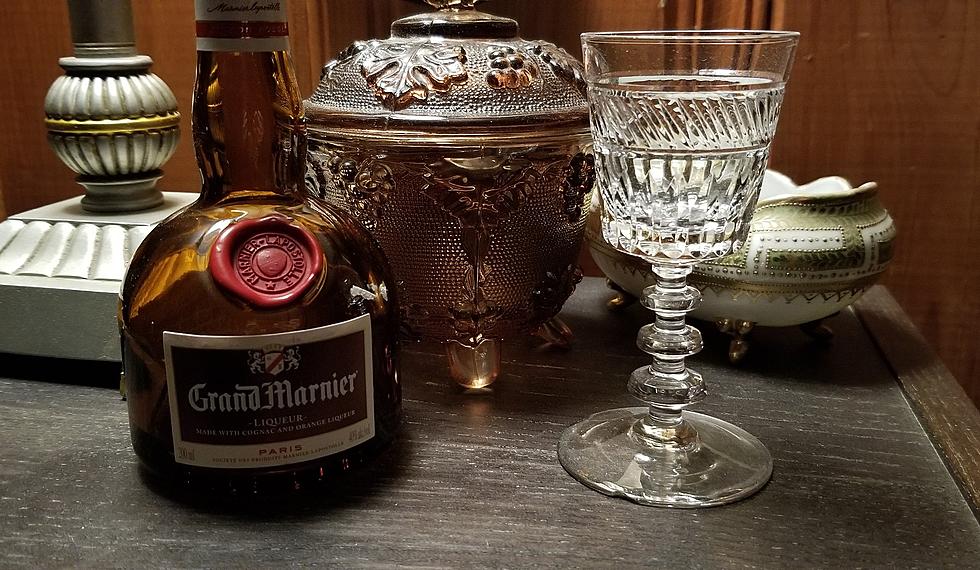 5 Places to Celebrate National Grand Marnier Day in The Hudson Valley
photo by pq
I really can't remember the first time I tasted Grand Marnier. I am sure I it had been in a cocktail or two before I actually enjoyed it as a substitute for a dessert. Now it is one of my go to ingredients for so many of my bar concoctions and grown-up dessert recipes.
I didn't know a lot about Grand Marnier until I started writing this piece. Basically all I knew was that it had an orange flavor and it isn't the type of drink that someone who enjoys a lighter cocktail might include in their choices. Thanks to some YouTube research and the National Days people I have a better understanding of this grand liquor.
Turns out that Grand Marnier has been around since 1880. Alexander Marnier-Lapostolle invented the drink by combining fruit liquors and a cognac. According to the National Days Calendar it took ten years for him to get it right. They also go on to mention that oranges were very expensive at the time so this drink wasn't cheap.
Grand Marnier is so special it actually has it's own National Day (July 14th). It is in a variety of cocktails including a popular margarita known as the Cadillac Margarita or Grand Margarita, I have always know it as the Grand Margarita and have found it on the drink menu at many Mexican restaurant in the Hudson Valley. Grand Marnier also goes well in a mimosa or a champagne cocktail.
Places in the Hudson Valley where you can enjoy a Grand Marnier straight up or in a cocktail on National Grand Marnier Day
Old Savannah Southern Table and Bar - Kingston
Billy Joe's Ribworks - Newburgh
The Pharmacy Kitchen and Bar in Goshen
Hudson Valley Cocktails and where to find them
Hudson Valley Summer Specialty Cocktails and Where to Find Them
Summer 2021 Hudson Valley Cocktails never looked so good. Checkout all the different specialty drinks we found for you to enjoy in Poughkeepsie, Kingston, New Paltz, Gardiner, Central Valley, Middletown, Newburgh, Highland, Milton, West Point and Cornwall.
How to Use Fruits in Sangria and Other Fruity Drinks
Not every fruit is suitable for every drink. Common sense will tell you what may or may not work taste wise but what about when you are just throwing some fruit in to add some fun and flavor. This list of fruit comes with some suggestions. And remember most of this fruit can be found seasonally at a Hudson Valley Farm Market. Shop your local farmer.
More From WZAD-WCZX The Wolf