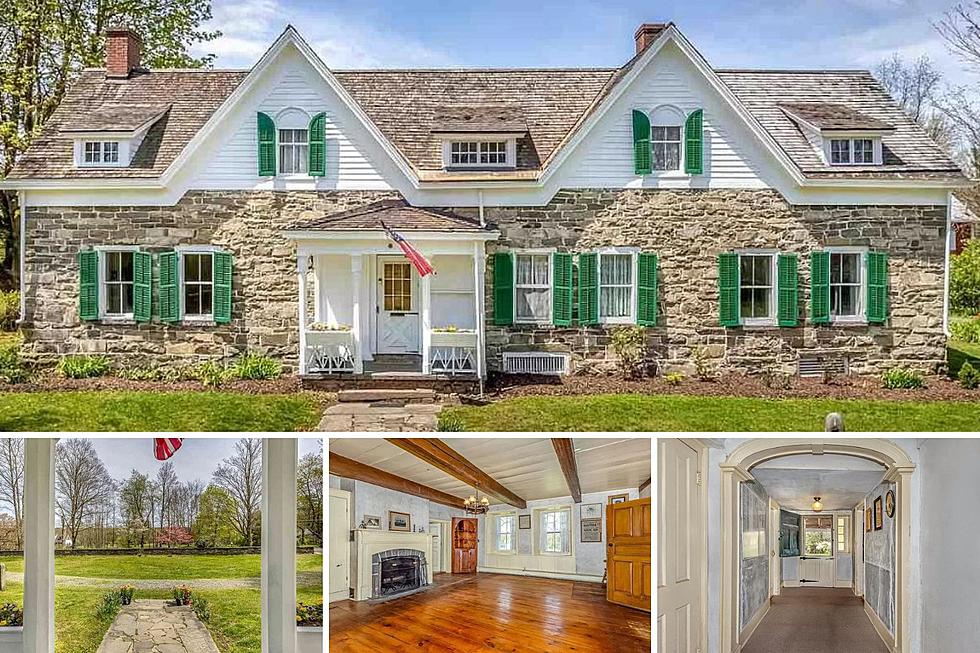 Historic American House For Sale in New Paltz, New York
PC: Hudson Valley Catskill Region MLS / Keller Williams Realty HV / Leigh Quintana / Sally Sprogis / Zillow
I'll be honest I could live in a brand new house. All the cool new gadgets and appliances would make it fun but given a choice, I will take an old house any day of the week. My current home actually started out as a beach bungalow that was brought from Staten Island to the Hudson Valley. I am a sucker for a house with a story.
The house being offered for sale at 191 Huguenot Street in New Paltz has one of New York's most intriguing stories when it comes to homes for sale right now in the Hudson Valley. Known as the Major Jacob Hasbrouck Jr. House its story goes back hundreds of years and is part of American history.
Buy One Of New York's Oldest Houses in New Paltz, New York
Built in 1780 according to the Zillow listing this historic home has the unique distinction of always being owned and lived in by a member of the same family. Located on one of America's oldest streets in one of America's oldest neighborhoods this house would be hard to duplicate. If you are like me and you want to live in a house with a story and lots of energy from its past this is the ultimate home for you.
I first wrote about this house last summer when it came on the market and I will be honest I am surprised it is still available. Living in a house from the 1700s isn't everyone's dream but I sure hope someone wants to take on this piece of American history and turn it into a home or even a museum. It is not easy to live in a house on a historic registry but could be a thrill for the right history buff.
Take a Look Inside One of America's Oldest Houses this is For Sale
Own One Of the Oldest Houses in New York
Own not just a piece of Hudson Valley history but own a piece of American history. For the first time ever The Major Jacob Hasbrouck Jr. House in New Paltz, New York is being offered for sale. Up until now, it has only been occupied by the family, direct descendants of Major Hasbrouck.
Look at this Catskill Retreat For Sale with an Indoor Pool
Catskill Resort Home For Sale
You can literally just bring your suitcase and move right in because this Catskill, New York resort house is being offered fully furnished. Live in it or make money with it. You decide how you want to live in this 12 bedroom 12 Bathroom house with an indoor Olympic size heated swimming pool.
More From WZAD-WCZX The Wolf