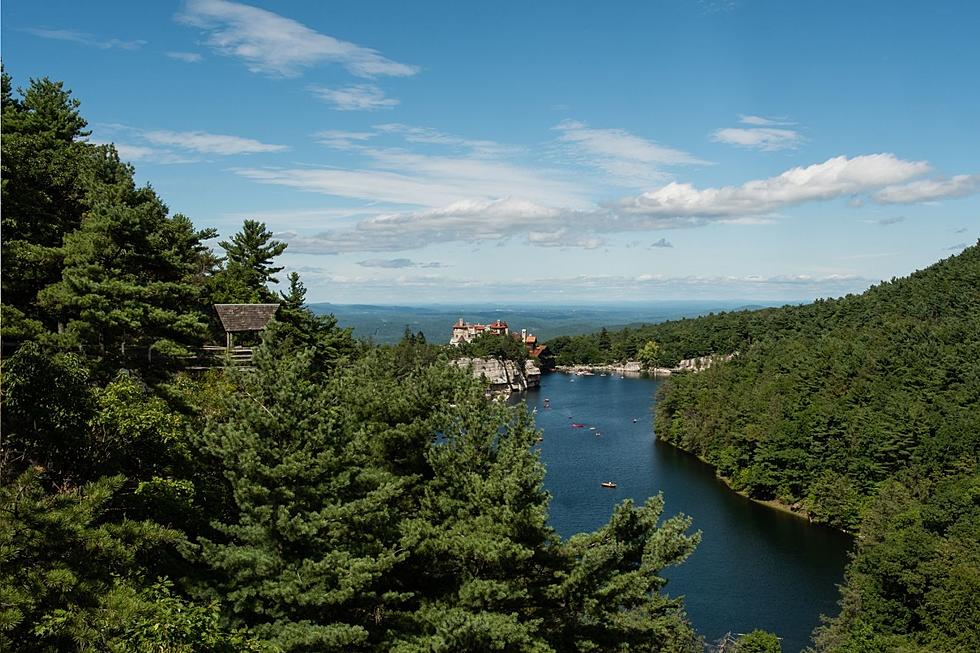 Charming Castles to Hike to in the Hudson Valley
Canva
I've said it once and i'll say it again, I'm thankful to live in the Hudson Valley. The winter months can be rough on mental and physical health but the spring and summer months are Heavenly.
There is no time to be bored in the Hudson Valley with biking, hiking, exploring and more.
For a few months, I was scouting out all of the castles in the Hudson Valley. There is a lot of history, interesting artifacts and beautiful buildings that tell tales from different time periods. 
There is something about castles that are just majestic and at times, enchanting. My sister has brought my attention to the history behind each residence or property and for the most part, it is fascinating to learn about it.
Have you been to a castle in the Hudson Valley?
I have been to a few and others, I'm excited to explore. Let's hook at some charming castles to hike to, right here in the Hudson Valley.
Bannerman Castle
Newburgh, NY 12550
This is located on an actual island right on the Hudson River near Newburgh and Beacon, NY. Bannerman castle is named after Francis Bannerman who used this area to store items such as weapons and such that were not able to be stored in his other residence in New York City. In the early 1900's, an explosion took place which removed a side of the castle but it still exists today. Bannerman Castle has public tours. 
To gain access to this space, you must get there on your own boat or a boat tour. Tours depart from Beacon, New York where you can hike there and then make your way to this cool castle.
Castle Rock
Garrison, NY 10524
This castle is located on a 630 ft high ridge in Garrison, NY. Castle Rock was built in the late 1800's and occupied by the Osborn family. Until a few years ago, the family owned the residence but now New York State owns it and its open to the public. You may not be able to get too close, but there is the option to view the building and structural sightings from afar. Castle Rock remains empty. You can also see this from Route 9D in Garrison. In 1977, Castle Rock was declared a national landmark.
Castle Rock Unique Area is where you can explore.  The Gazebo Trail is available to hike along and once you reach the gazebo, you'll get a view of the Hudson River and West Point as well.
Mohonk Mountain House, 
castle near Mohonk Lake
New Paltz, NY 12561
This mesmerizing castle is located in the Shawangunk Mountains which sits between the Hudson Valley and the Catskills. A unique trail takes you to a beautiful castle that is near Mohonk Lake. Once you reach this destination, you'll see the views of the building, mountains and all of the greenery/fall foliage depending on the time of year.
Sky Top Trail at Mohonk Preserve is where you want to explore to reach the castle. Some refer to this building as a hotel.
Check out this abandoned castle that you can hike to that's near the Hudson Valley by clicking here.
Would you hike to these castles? Have you ever been to them before? Share with us below.
Castle in the Catskills
It took twenty years to build and was worth every minute. A bluestone castle nestled into the Catskills just outside of Kingston could be yours. Yes, you need a bit of money but I know if you had the 12,000,000 you would want to live here. A girl can dream, can't she?
New York Castle Was The Inspiration For The Wicked Witch Castle In The Wizard Of Oz
More From WZAD-WCZX The Wolf