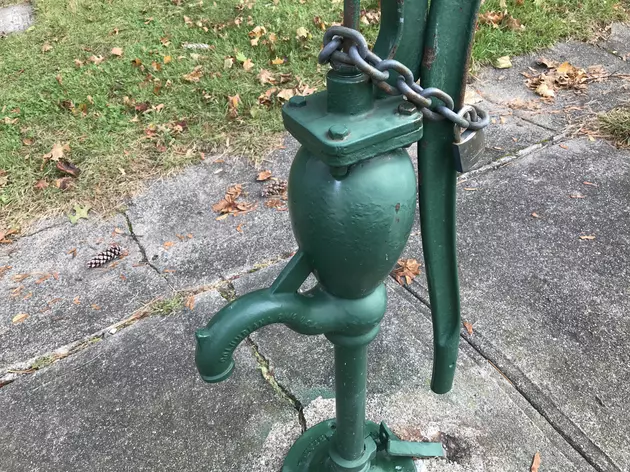 Hidden Hudson Valley: Natural Spring Runs Under Local Library
A. Boris
An almost 125-year-old hand pump still stands next to a local library, But the real secret lies just under the building's basement.
You may have noticed the old hand pump in Mesier Park in the Village of Wappingers. It's locked up with a chain now, but back in 1894 the pump was used by village residents to fill up buckets and containers to bring back home for drinking and bathing.
The pump was donated by the y the Women's Christian Temperance Union. after raising $250, the pump was installed on top of a 54 foot well. The water pumped to the surfaces is from an underground spring that still runs directly under the basement of Grinnell Library.
The formal presentation and dedication of the well and hand pump was held on a Monday evening at Mesier Park. A small pavilion which sat close to Spring Street at that time was trimmed with lanterns and bunting. Ladies from the Women's Christian Temperance Union joined Mesier Park Commissioners, village clergy and other residents to mark the occasion. The evening commenced with music by a quartette consisting of Dr. L.C. Wood, Frank B. Dougherty, Mrs. George Warhurst, Jr. and Miss Lillian Baker, singing "America". The Rev. J. H. Mitchell delivered an opening prayer and then introduced Mrs. Homer Nelson who gave a stirring speech concerning the temperance movement.
The hand pump was actually just one of several village water sources that were used back in the day. Today, the well is inaccessible, with the pump locked up so no one can use it. A nearby stone still displays information about the original dedication complete with an inscription that reads "Tell him who is athirst, drink."
More From WZAD-WCZX The Wolf