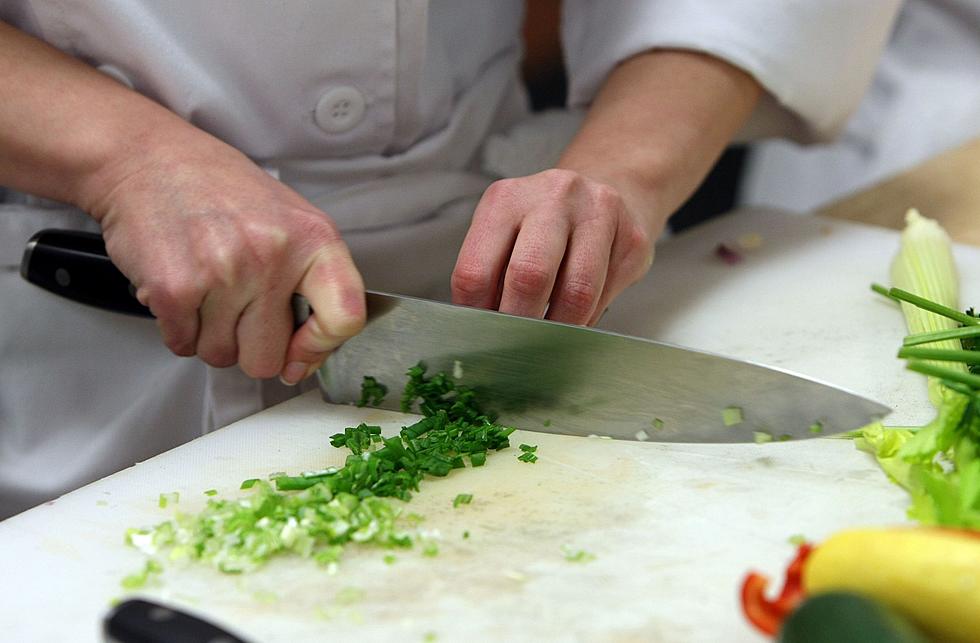 Great Places To Get Knives Sharpened In The Hudson Valley, NY
Getty Images/Justin Sullivan
Are you getting ready to cook up a storm for the holidays? Is it your turn to host this year? Congratulations, I am sure you are already starting to plan what you are going to serve, your shopping lists and which table wear you are going to put out to make everyone envious.
Did you forget to do this one thing? The one thing that will make your cooking smoother? How about getting those knifes sharpened? Oh, didn't think about that, did you? If you are not big into the electric carving knife, which I know only gets out of the china cabinet once per year, then you will want to go ahead and get those knives sharpened ahead of the big day.
Where can you get your knives sharpened professionally in the Hudson Valley?
There is one thing I have to warn you about, the only time I seem to cut myself with my chefs knives is right after I get them sharpened. The oddest thing is that a dull knife is supposed to be the one you are more likely to cut yourself with, but not me, when those bad boys are sharp they will cut you quickly, but it is the oddest sensation, one that doesn't start actually hurting for a minute or two. On to the where! 
Where to get those knives sharpened?
The place I have taken my knives to get sharpened for years has been Warren Cutlery Route 9 in Rhinebeck NY. The last time I brought them there, I had to leave them and come back the next day. Not sure if that is still what they are doing, a quick look at their website, says yes, drop off and then pick up the next day.
I have also been seeing great reviews for ProSharp Mobile Sharpening, which is based out of Hudson NY and also for MD Sharpening, based in Poughkeepsie NY. Is there a place that you have brought your knives, had them sharpened and you would love to share it with us? Let us know! I would love to know of another place to get my knives sharpened. Enjoy your cooking!
Biggest Celebrity Breakups of 2023
Discover the celebrity couples who called it quits in 2023.
Gallery Credit: Ryan Reichard
TV Actors Who Were Recast Within the First Season
Stacker
compiled a list of 25 actors from popular TV shows across nearly 60 years who were cut from their shows right at the jump.
Gallery Credit: Stacker
LOOK: See the Most Famous Musician Born the Same Year As You
Stacker
identified musicians born in every year from 1920 to 2003 and determined the most famous born the same year as you.
Gallery Credit: Stacker
d
More From WZAD-WCZX The Wolf