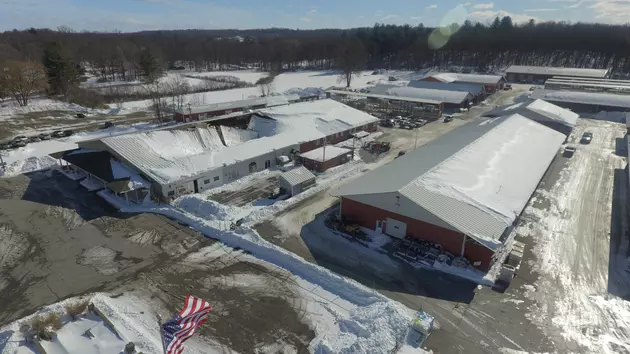 Drone Captures the Scope of Rhinebeck Williams Lumber Roof Collapse
photo courtesy of Williams Lumber and Pace Production
In the midst of the blizzard on Monday, I remember saying a prayer that the power would stay on, that trees wouldn't topple over on anyone, and that if anybody had an emergency, they would be able to get the help they need. I should have added please don't let anyone's roof collapse.
Yesterday afternoon, we began to hear reports that a roof was thought to have collapsed at the Rhinebeck Williams Lumber. Instantly, you think about how many people might have been in the store, were any of them hurt, and are they trapped.
Here's all of the details from our news director, Bobby Welber.
Amazingly, no one was hurt, but this has certainly had an impact on the Williams family, employees, and customers. While Williams Lumber already has a plan in place to handle all orders, so customers and contractors will be taken care of, they are a little shook, and that's certainly understandable.
The Williams family have given back to the community in a myriad of ways throughout the years and now their community is rallying around them.
The President of Williams Lumber, Sandy Williams and Kimberley Williams, SVP of Retail Operations at Williams Lumber shared their thoughts and thanks after such a frightening day.
More From WZAD-WCZX The Wolf