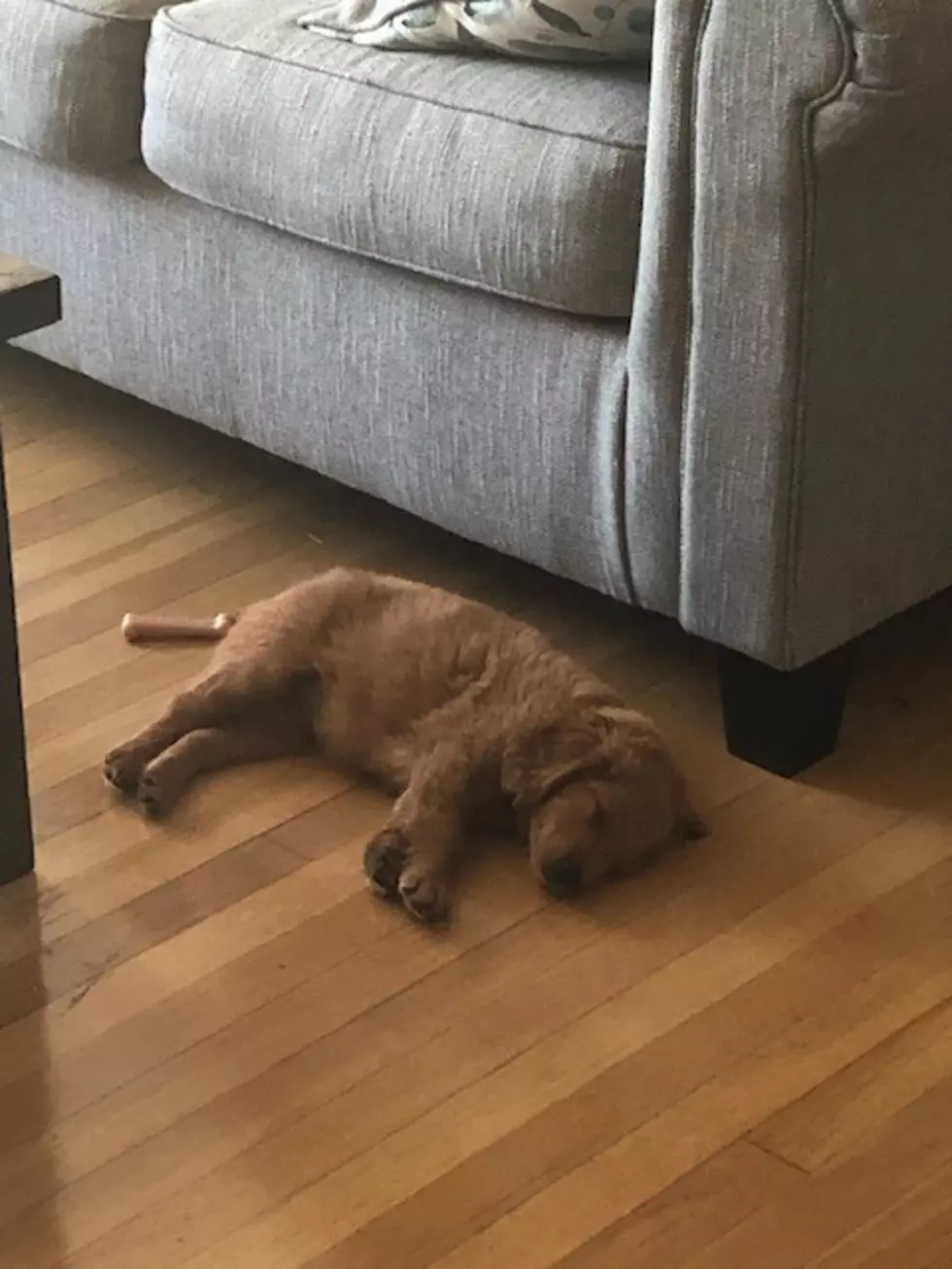 Does Your Pet Sleep in Your Bed?
CJ
My quest to raise my new puppy "Smalls" continues....with your help of course!
It's been three weeks since I adopted my newest family member, Smalls and to say it's been life changing is an understatement. If you've followed along on the Wakin' Up with CJ and Jess Show, first THANK YOU for listening, and second I'm completely lost is making some of the big decisions when it comes to things hes allowed to and not allowed to do and I rely on you folks to help led me in the right direction.
You've given me helpful advice on just about everything so far and I figured before I screw up the sleeping arrangements in my world, I should ask pet owners in the Hudson Valley how they handle the sleeping situation at their house.
So here we go....If you have a dog or cat at home, do you allow them to sleep in bed with you? Or do you recommend training them to sleep in crate each night? I've been doing the crate for the last few weeks but he wakes up every two or three hours and thought if hes in bed with me, maybe he'll sleep a bit longer? Am I wrong...LOL? Good idea or bad idea?
So far most folks are recommending that I do the crate thing until he can hold his bathroom breaks for the whole night and once that happens the I should let him in the bed. If you wanna help out call or text me through the Wolf mobile app....and if you have a pet and want to include a quick picture of your pet, I wouldn't be mad at you...LOL!
CJ's New Puppy Smalls First Photo Shoot
More From WZAD-WCZX The Wolf