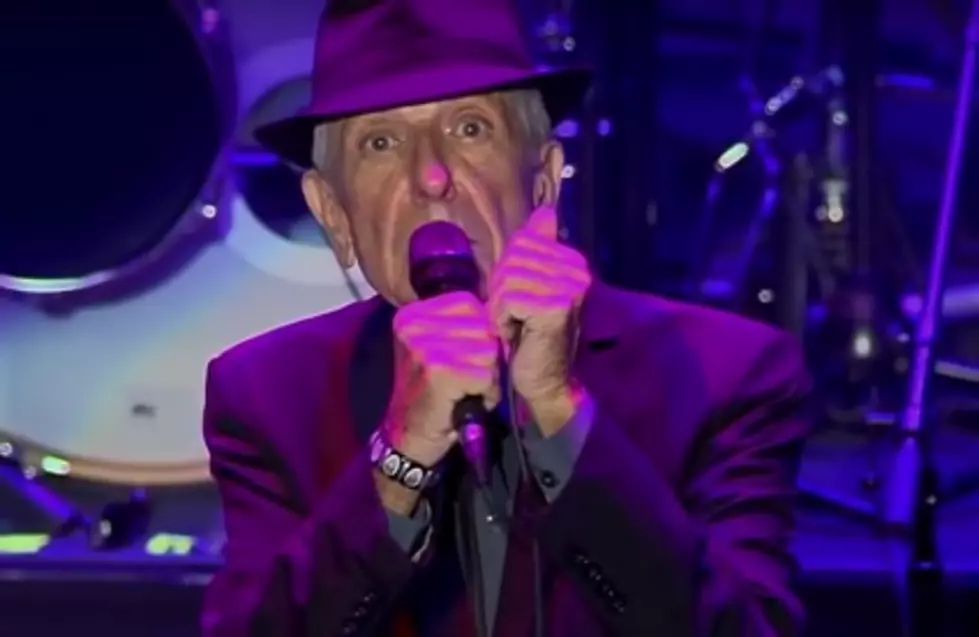 Country Poet Includes Hallelujah on His Latest Album
CBS This Morning / YouTube
This was a big week in music. Eric Church released his live album from Red Rocks "Mr. Misunderstood On the Rocks" now available at Walmart. It was one year ago that he surprised us with the original album and the "unplugged" version recorded this past summer in Colorado is even more exciting.
Back in the 90's I actually visited Red Rocks. What an amazing place. I wish I could say I saw a show while I was there but instead my husband at the time and I just sat in a back row and took in the view of the empty amphitheater.
So the reason I bring this all up is because this week we lost musical poet, Leonard Cohen. Even if you don't follow his genre of music you are sure to have heard his song Hallelujah which has been cover numerous times by numerous artists. As a matter of fact Eric Church covered it at Red Rocks so It made the "on the Rocks" version of Mr Misunderstood. Eric Church performing Leonard Cohen's Hallelujah at Red Rocks in August courtesy of Taste of County.
If you are not familiar with the musical Legend named Leonard Cohen get to know more about this amazing poet who reminds me of an older Eric Church with this CBS This Morning tribute to him they ran this week.
More From WZAD-WCZX The Wolf