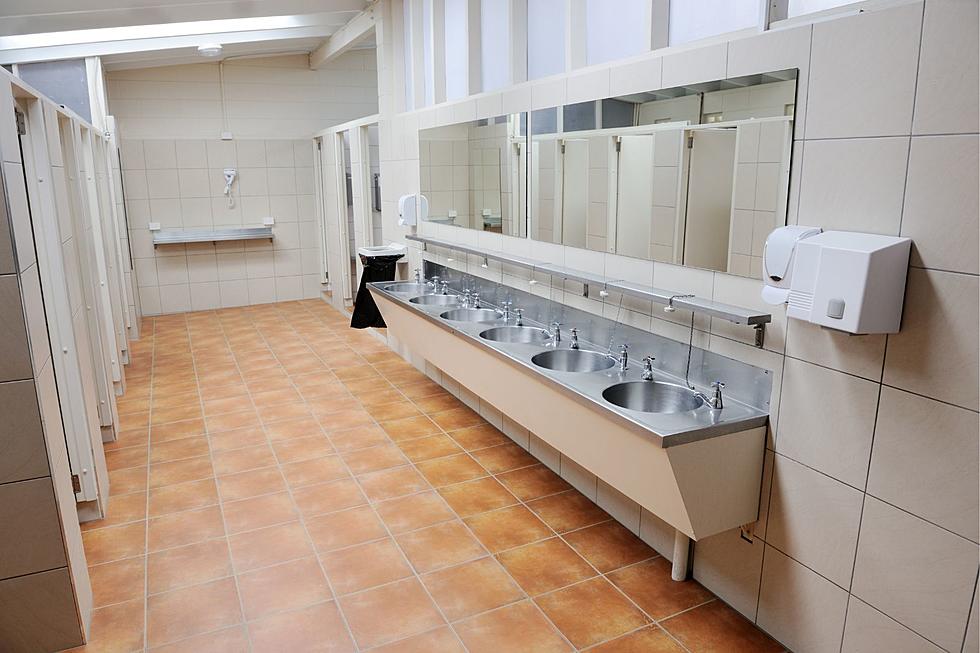 I Think I Found Poughkeepsie's 'Coolest' Public Bathroom
Canva
You have to see the inside of the public restroom at this location in Poughkeepsie, New York!
If you spend any time eating or drinking at any of the numerous options in Poughkeepsie at one time or another you've had to use a public restroom. Last weekend me and the family went to the Acadamey on Market Street in Poughkeepsie to grab some dinner, if you've never been, you have to try the food there, it's amazing! Besides the food being great, have you ever seen their bathrooms?
After we got our food we sat to eat in their open floor food hall and while we were eating my son asked to use the bathroom. Like most parents in most restaurants, I won't send him in by himself I go with him, so we got up and walked in the back to find the restroom. Once we found it, we walked in and were welcomed by one of the coolest-themed bathrooms we'd ever seen.
Boom Box Bathroom
Tell me this is one of the coolest themes you've ever seen!! I'm not sure the pictures do it any justice but as you can see the wallpaper is of various boom boxes from back in the day. Boom Boxes were something that most of us remember walking around with to listen to music. When I was younger the boom box I had played cassettes and took about 35 D cell batteries...LOL! While my son used the facilities I walked around to try and find the model "boom box" I had and wouldn't you know it, I found it!!!
You're Like Really Pretty Bathroom
After we got done and went back to our table we told everyone how cool it was and of course, the girls had to go and see what the woman's bathroom looked like. When they got back my daughter told us that she never liked using a public bathroom before but loved the one at the Academy. She snapped a picture of the sink area above, and one from outside the stalls where guests are reminded that they are gorgeous...
Has there ever been a public bathroom that you used and once you were finished, you walked out saying "That was the coolest bathroom I've ever used"? Where was it? Let us know through the Wolf Country app.
15 of the Hudson Valleys Favorite Places for Lunch
Some of the Hudson Valley's favorite places to have lunch.
Are These the 10 Best Nail Salons in Dutchess County?
Do you have a favorite Nail Salon in the area? These are the Top 10 Rated Nail Salons in Dutchess County according to Yelp. Did your favorite make the list?
More From WZAD-WCZX The Wolf