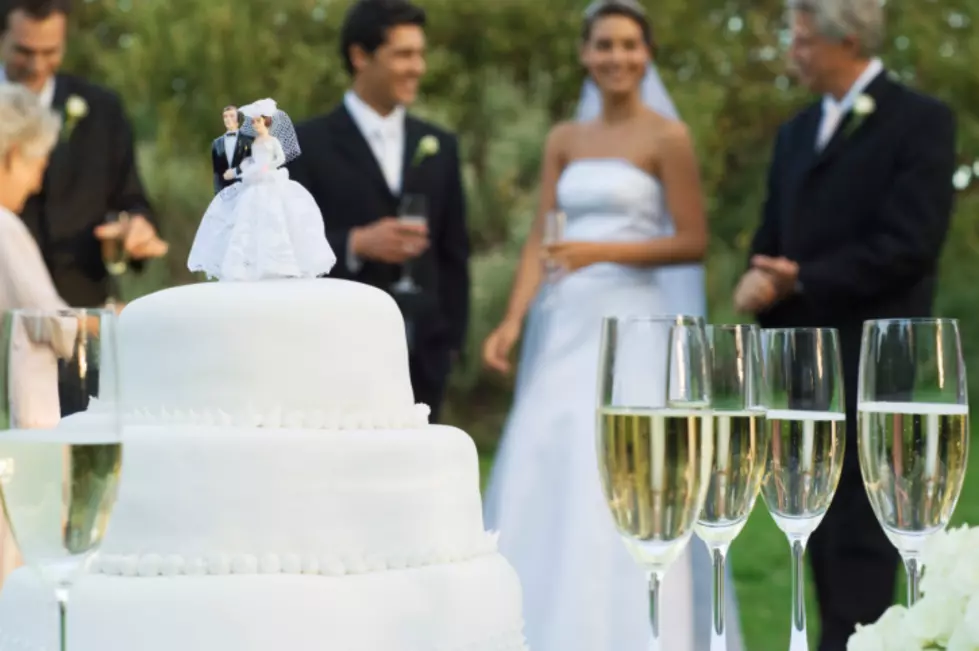 Jupiterimages
This is definitely a sticky situation, can you help?
If you're new to the Wakin' Up with CJ and Jess Show, first welcome to the team, second, on the show we treat every single person that listens just like we would a member of our families. We celebrate the good and when things aren't going so well or when someone needs a little advice with something they are dealing with we do what we can to help with whatever they need.
That motto is how "We Gotcha Wednesday" was born. Every Wednesday Jess and I open up our email and pick out one email from a fellow Wolf listener to try and help them with whatever they are dealing with. This weeks email is a bit juicy and "Matt" really needs some guidance.
"I had a very serious girlfriend back in high school. We dated from the middle of our sophomore year, until graduation. I went into the service after that and was deployed. We talked about marriage, but both agreed that we were too young then. I was able to come home for a weekend in my first year and when I did, my then girlfriend told me that she just couldn't do a long-distance relationship anymore. I was beyond devastated!! A few months later one of my friends lets me know that my ex was now dating my best friend. I confronted him about it and he said it just happened. Apparently, he was there for her and they started hanging out after I got deployed. Well, this all happened three years ago and now I am back home and dating a really awesome girl. My former best friend reached out to me last week to let me know that he and my ex recently got engaged. He said they are planning a wedding for early 2021 and he was wondering if I would consider being his best man. He said that he misses that we aren't as close and since I am in a serious relationship now that maybe I can forgive him and we can go back to the way we were. I told him that I'd have to think about it. You guys have any advice for me?"
I have a dark spot when it comes to best friends and girlfriends. Back when I was in high school, my best friend at the time started to date my ex the day after we broke up. We were dating for 2 years and he swooped in and stole her from me...LOL!
All kidding aside, that cost us our friendship for a really long time. We talked maybe 5 years later and kind of made up but things were never the same and neither of us ever asked the other to be the best man at any of our weddings...LOL.
What do you think "Matt" should do? Except the best man invitation or nicely decline? Call or text us your advice through the Wolf app.
How To Play With the Wolf Cash Cow
More From WZAD-WCZX The Wolf