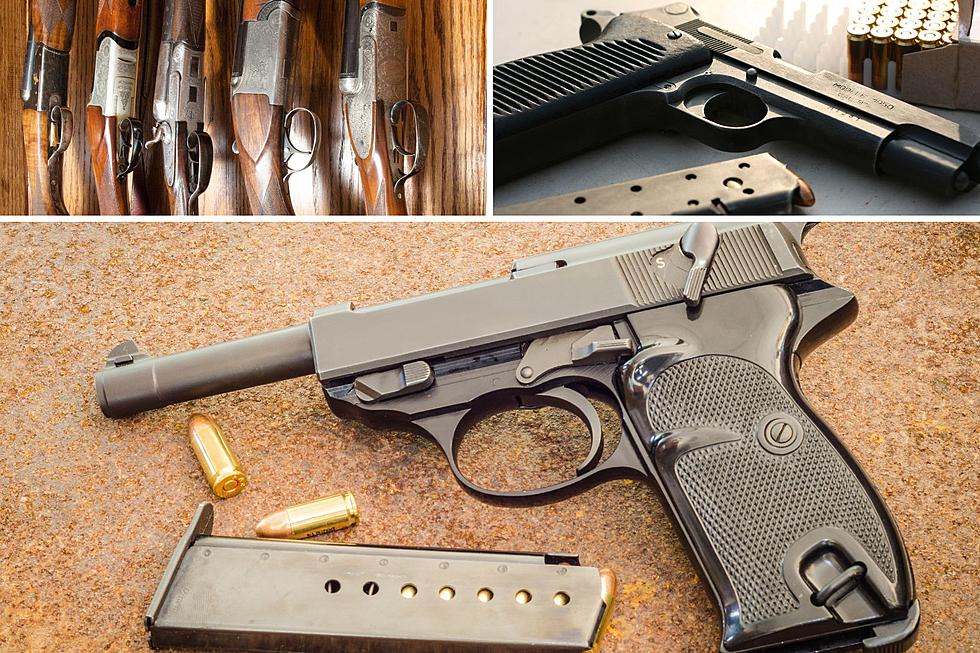 More Than 200 Guns Turned in at Kingston Gun Buyback
Canva
Over 3000 guns were turned in across New York in a one-day gun buyback.
Last month, we told you that New York Attorney General Letitia James had plans to hold a one-day gun buyback event in hopes of taking guns off of New York streets. The gun buybacks were scheduled at nine New York locations on Saturday, April 29th. The gun buybacks events would run simultaneously at the nine predetermined locations across New York State with one scheduled in Ulster County.
Kingston, New York Gun Buyback Results
The gun buyback took place in Kingston on Saturday at the American Legion Post at 18 West O'Reilly St, Kingston, NY and according to the Office of the Attorney General, it had amazing results. The community gun buyback in Kingston, the largest gun buyback hosted by the Office of the Attorney General in the Hudson Valley, resulted in 235 firearms being safely turned over to the Kingston Police Department, and the Ulster County Sheriff's Office. Officials announced that out of the 235 guns turned in they received 15 assault rifles, 120 handguns, and 60 long guns.
235 guns safely turned in is an absolute success with Attorney General James saying,
"Every gun that we removed out of Kingston homes and off the streets is a potential tragedy averted and another step in protecting communities throughout New York state."
Kingston Mayor Steve Noble said, "I want to thank the Attorney General's Office for their investment in the safety of Kingston and their ongoing efforts to end gun violence in our community. These initiatives are known to remove guns from the community and potentially save lives." Ulster County Sheriff Juan Figueroa said "I want to thank the Attorney General, the City of Kingston Police Department, and our community leaders in their effort to get guns off the streets. Gun buyback programs are paired with gun safety in an effort to reduce the illegal use of guns."
2023 New York Gun Buyback Results
The one-day gun buyback resulted in the collection of more than 3,000 guns, including 185 assault rifles, 1,656 handguns, and 823 long guns. Altogether, Attorney General James has removed more than 7,000 guns from New York communities since taking office in 2019.
"Gun violence has caused so many avoidable tragedies and robbed us of so many innocent New Yorkers. Through our partnership with local law enforcement and public officials, we were able to organize this historic, single-day gun buyback event in nine locations throughout New York state."
Emotional Goodbye: K9 Max's Final Walkout with the Saugerties Police Department
Supporters lined up to say goodbye to the K9 who was diagnosed with an aggressive form of cancer back in April.
Ulster County Towns that Could Be The Settings For CBS TV's GHOSTS
It is very clear that GHOSTS the TV show on CBS on Thursday nights is set in Ulster County and is most likely near Kingston but what's not clear is which town is home to Wood Stone Manor. Here are some possibilities.
More From WZAD-WCZX The Wolf