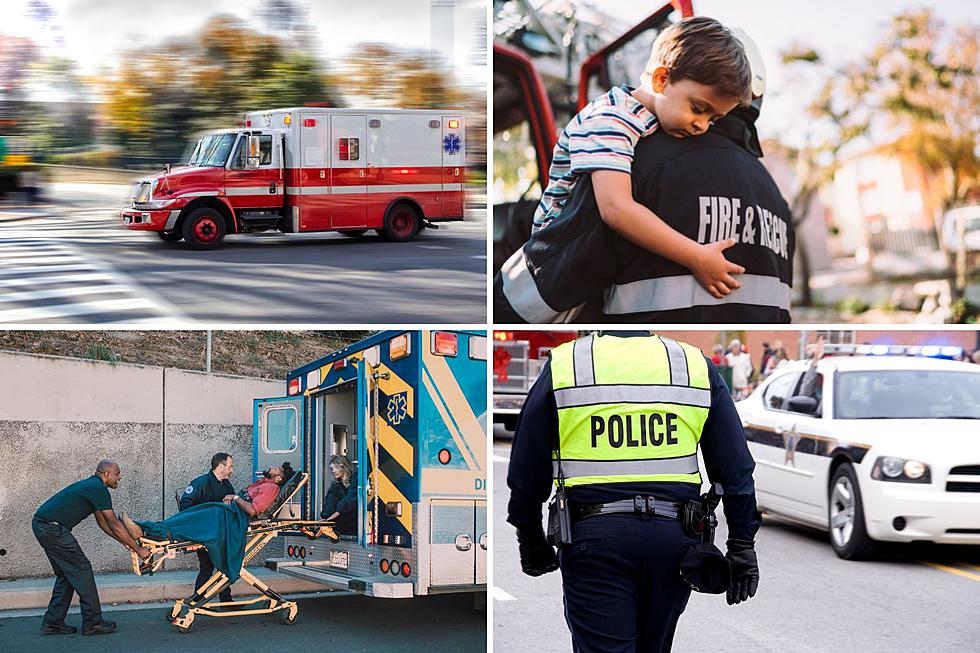 Wolf Den Of Heroes: Nominate A Hudson Valley First Responder
Canva
In our communities, there are groups of people that we can count on when we need someone the most. A person who is there for us during the unthinkable. Very often this person is a stranger until we need them and that could be the first time we realize they have always been our neighbor.
The Wolf wants to honor the men and women who run in when others must run out. The people who are there on cold rainy nights or hot humid days on the side of our Hudson Valley roadways. They give of themselves daily including weekends, holidays, and the middle of the night. They are there helping so we can get through what could be the toughest thing we have ever experienced.
Nominate a First Responder to Be a Member of the Wolf Den of Heroes
Car accidents, house fires, or the injuries which occur when we are just out having fun, all these situations are when we encounter a great group of hardworking people we call first responders. They are firemen both volunteer and paid. They are ambulance drivers, paramedics, and EMTs. They are police officers, security guards, and more. They are the people who come to our aid during a crisis and give their time to help others.
Mental Health America of Dutchess County (MHA DC) has teamed up with The Wolf to honor these people in our Wolf Den of Heroes. In turn, once a month one nominee will be selected to receive $250 for their service to our community.
Nominate a first responder you know by filling out the form below. Please be sure to include some information we can share online about them. We would like to share their story and honor them for all their hard work.
---
About Our Sponsor:
Mental Health America of Dutchess County, All of the Support | None of the Stigma
Mental Health America of Dutchess County makes sure the Hudson Valley is a place where anyone can get access to the full spectrum of mental health and addiction services they need, without jumping through unnecessary hoops.
Fire FIghters Battle This Blaze about a Year Ago
Fierce Fire Blazes Through Former Abercrombie Mansion in Ossining, NY
Would You Want to Live in an Old Firehouse in Walden New York
Live in a 1900s Firehouse in Walden, New York
This solid brick renovated firehouse built-in 1900 is now the perfect home with an amazing work-from-home office. Live in a historic Walden New York building that comes with Wallkill River Views.
More From WZAD-WCZX The Wolf