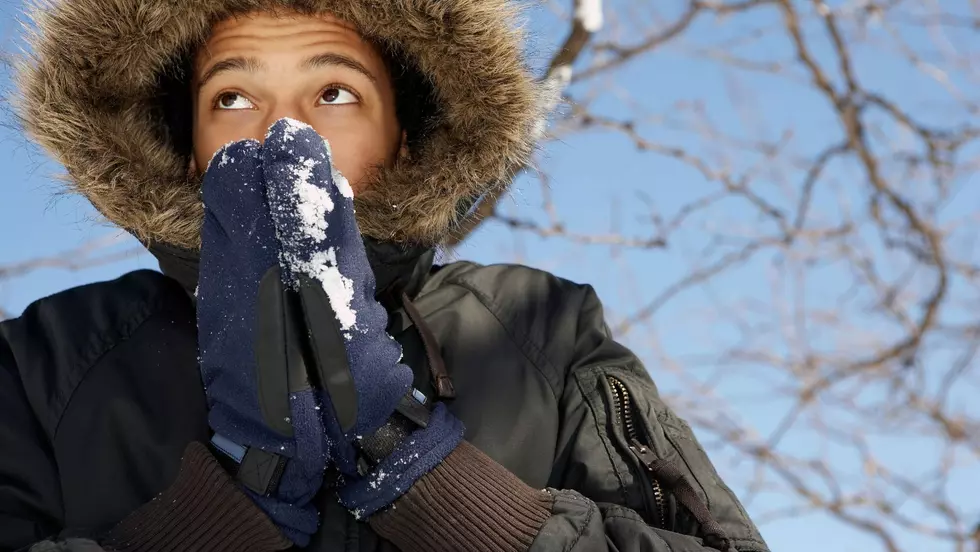 What To Wear For The Arctic Blast Ripping Through the Hudson Valley
Canva
After what felt like the warmest January in history, Hudson Valley residents are hunkering down for an arctic blast heading their way.
According to the National Weather Service parts of the Hudson Valley will be feeling the cold burn of winter with - 3-degree weather. If you factor in the wind chill, it will feel something like -21 degrees across the Hudson Valley. Some spots in Ulster County are expected to experience a -40 degree wind chill.
So yeah, it's going to be a cold one.
While the National Weather Service not only gives us the most up-to-date weather info, they also let us know how to keep safe when dangerous weather heads our way. On Friday, February 3rd, the National Weather Service in New York wrote:
The cold front has pushed through with temperatures expected to drop throughout the day and into tonight. Wind chills will be below zero tonight.
Protect Yourself from The Hudson Valley Arctic Blast
The National Weather Service teamed up with the Center for Disease Control to share graphics on how to avoid, spot and treat hypothermia and frost bite while also explaining what you should be wearing if you are going to brave the cold this weekend. Take a look at the Tweet below:
Many local organizations are putting out reminders too. Ulster County Government took to Facebook to share some tips on winter safety this year.
In a graphic posted to their social media page they write "When wind chills get as low as -40, exposed skin can freeze in minutes." Ulster County Government adds to be neighborly and watch out for those in your community and if you're a pet owner, keep your pets inside.
Stay warm, Hudson Valley!
If you want to stay inside and warm up with a nice cocktail, why not try one of these fun recipes:
Cold Weather Cocktails of the Hudson Valley
This is just a sample of some of the hearty cocktails served up at some of your favorite Hudson Valley bars and restaurant this time of year. As we discover more we will add them to the list.
10 Important Items to Prepare for Another Hudson Valley Winter
Orange County Emergency Management - NY
is encouraging residents to begin preparing for winter, which officially begins on December 21st. Residents should always have the following items available:
Safely Navigate Hudson Valley Hiking Trails this Winter with these 10 Items
Just because there's snow on the ground doesn't mean you can't hit the Hudson Valley trails. Here's what you'll need to stay safe and warm when you get out there on your next winter weather hike.
More From WZAD-WCZX The Wolf