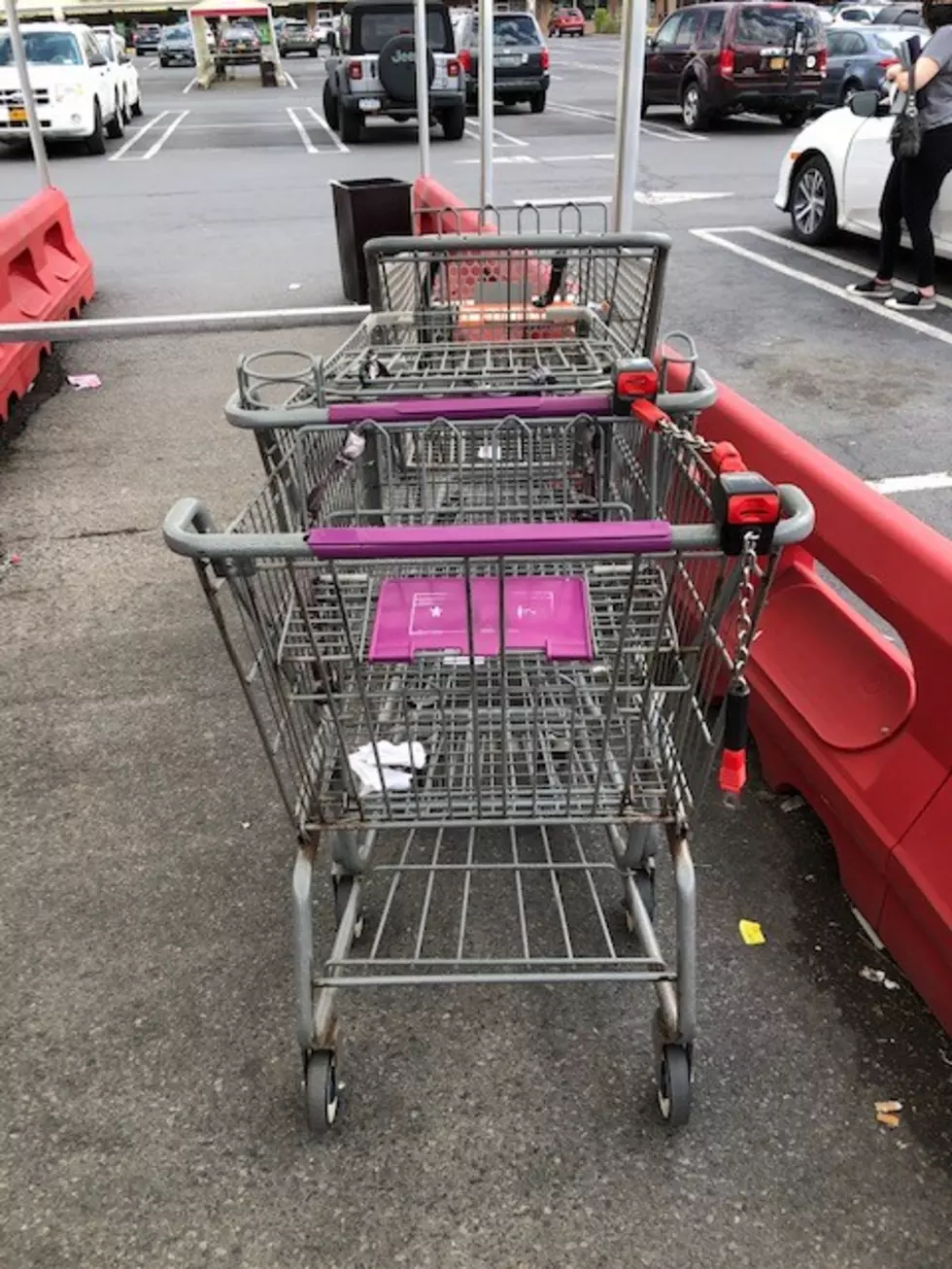 This Shopping Cart Phobia is a Real Thing!
CJ
Is it just me, or does anyone else avoid this shopping cart nightmare...LOL!
Doing the grocery shopping every week can be a challenging thing to do for most families. If you have a large family, a trip to the grocery store can take up a whole day. If you anything like me and have to start the shopping trip with this happening, you might want to just head back to the car and go home....LOL.
We all have our little "quirks" about us, right? For some reason my shopping cart quirk really bothered my kids at our last trip to the grocery store. The store I shop at has the carts that require a quarter to use them, UGH (story for another day) anyway as we walk towards the store I always check the parking lot corral for a loose cart so I can save a quarter. Yup I'm cheap!
On this day as we approached the corral I saw there was one loosie cart waiting for us and as we got closer my son says out loud, "don't even bother, it has paper in the basket." Here's the cart...
My kids understand that I would rather not use any cart at all to shop, or I'll even choose the cart that has that crazy "wonky" wheel on it, then a cart with anything in it. Just something about it that I hate!
Much to my kids dismay, the store was really busy so there weren't any other carts, so they had to be my human walking carts...LOL! Yes they hate me! Anyone else avoid the cart with paper in it? Call or text us through the Wolf app.
7 Things We Should Never Put in the Refrigerator
25 Beautiful, Scenic Picnic Spots in the Hudson Valley
Here is a list of 25 amazing picnic spots located in the Hudson Valley!
The A-Z of Hudson Valley Restaurants
The Hudson Valley covers every type of cuisine, and letter, when it comes to restaurants.
More From WZAD-WCZX The Wolf