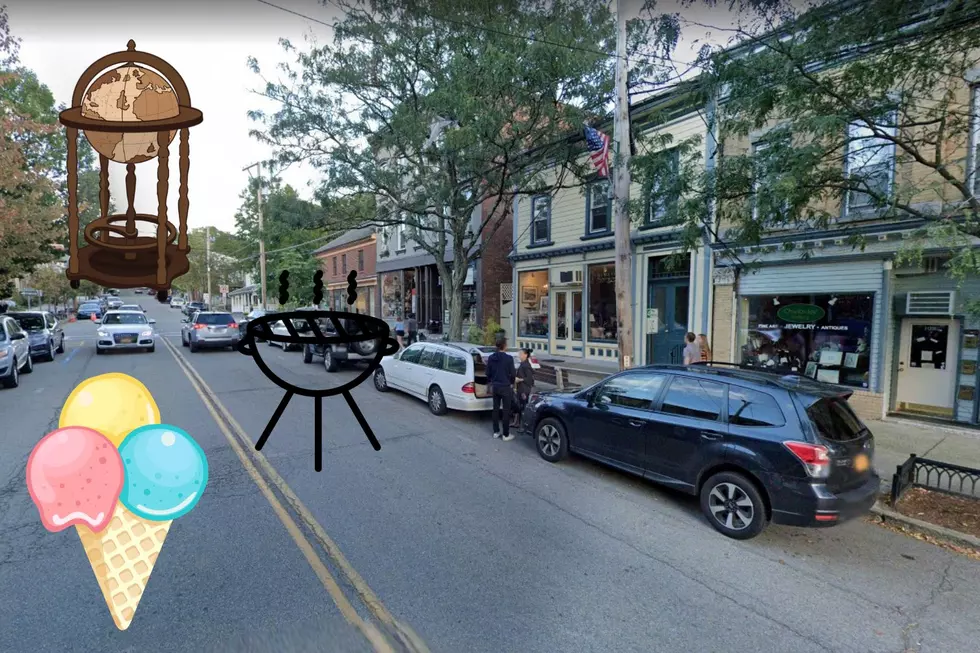 5 Things we Love About Cold Spring, New York
Google Maps/Canva
Cold Spring, New York is one of the Hudson Valley's best towns to spend a day walking around.
If there is one thing I love more than anything about a town in the Hudson Valley, it's "walkability" and Cold Spring, a village in the town of Philipstown in Putnam County has it!
What is "Walkability"?
There is nothing better than going to a town and being able to spend an entire day walking up and down its Main street...Walkability!! We've told you many times that Beacon, New York is one of the Hudson Valley's most popular places to walk for a day but I would like to tell you that Cold Spring is getting really close to taking the walkability crown away. The main street in Cold Spring has a little bit of everything and below you'll find some suggestions of things to try if you try it out.
Antique Stores on Main Street
Antique stores are one of the major reasons behind a town having a steady stream of foot traffic on its Main Street. Cold Spring's main street is home to a bunch of antique stores that hundreds of people visit on a weekend afternoon. Stores like the Cold Spring Antiques Center, Once Upon A Time, Vintage Violet, Heavenly Treasures, and many more.
Clean Fryer Oil Equals Best BBQ Restaurant in Cold Spring
We got a call from an employee who works for a company that goes from restaurant to restaurant in the Hudson Valley collecting their fryer oil to be recycled. He told us that you can tell a lot about how good the food will be at a restaurant by how their fryer oil looks and smells. He told us that the cleanest and best-smelling oil comes from the Round-Up Texas BBQ restaurant on Route 9 in Cold Spring. He said, "their oil smells just like brisket!"
Stan Lee Lived in Cold Spring?
Stan Lee of Marvel fame once had a house in the Cold Spring area according to a caller to the Wakin' Up with CJ and Jess Show. Jess called us and said that back some twenty years ago she did some work on Lee's house and said he was one of the "nicest and most incredible humans". She went on to say that after she finished the work at his house he invited her to a party afterward. She said it was a time she'll never forget!
4 Places to Get Ice Cream
After a long day walking up and down Main Street, nothing tops off a day like some ice cream. Cold Spring has four places to grab a cone or sundae including, Moo Moo's Creamery at 32 West St, Homestyle Creamery, Bozerinos, and Homestyle Desserts Bakery all located on Main Street.
Bannerman Island Is Ready for 2022 Touring Season
From May until October, Bannerman Island will host tours and fun events giving Hudson Valley residents and those visiting an experience of a lifetime.
6 of the Hudson Valley's Biggest Ice Cream Cones
Six places where the size of the cone matters!
More From WZAD-WCZX The Wolf