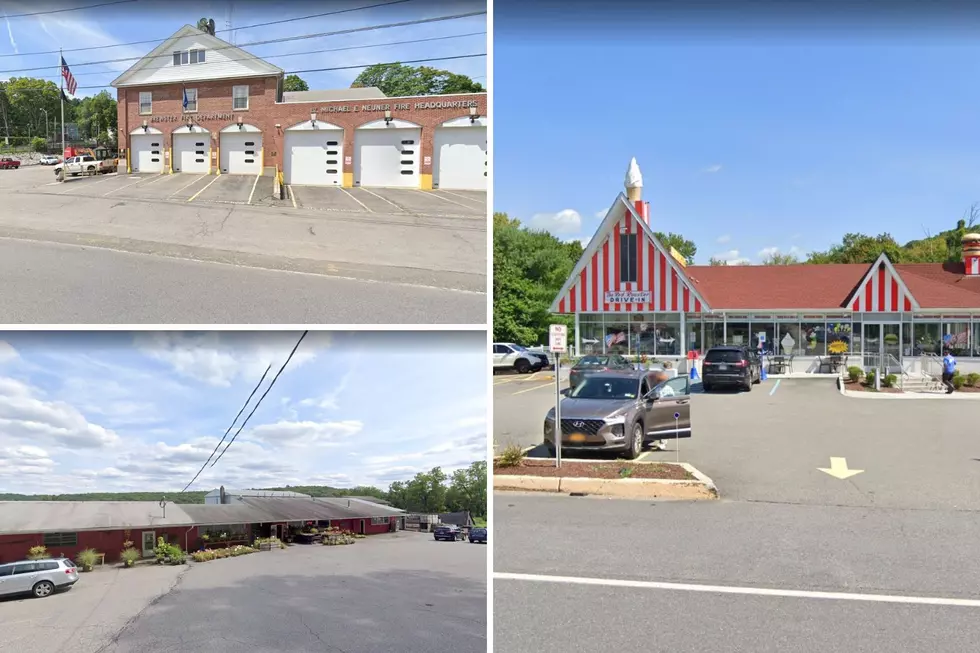 4 Things we Love About Brewster, New York
Google Maps
Brewster is one of Putnam County's best places for many different things.
One thing you might not know about Brewster is that it's NOT a town, it's a village located in the town of Southeast. There are many towns/villages like that all across the Hudson Valley, but the interesting part is that the town of Southeast isn't used in any mailing addresses in the area. From what we've been told everyone, including the post office in the 10509 zip code, refers to the town as Brewster, not Southeast. If you mail something from the local post office the postmark they put on the envelope says Brewster, not Southeast.
No matter what you call it ( we're going with Brewster), there is a little something for everyone including...
Salingers Orchard
I think most of us love that the Hudson Valley is full of locally owned and operated farm stands, right? Brewster has a farm market and orchard that's been around for over 120 years! Salinger's Orchards was established back in 1901 and is now owned, operated, and farmed by the fourth-generation Salinger, Tim Salinger. Salinger's Orchards grows 18 varieties of quality apples as well as peaches, pears, nectarines, plums, cherries, and other seasonal crops according to their website. They also offer local honey, fresh produce, and have a great bakery that's full of pies, baked goods, and much more. Salingers Orchard is located at 230 Guinea Rd Brewster, NY.
Green Chimneys
Green Chimneys is a local nonprofit organization that is a worldwide leader in animal-assisted therapy and educational activities for children with special needs. Green Chimneys helps young people maximize their full potential by providing residential, educational, clinical, and recreational services, in a safe and supportive environment. Their mission started back in 1947 and continues today at 400 Doansburg Rd, Brewster, NY.
Red Rooster
Many say that one place everyone must try in Brewster is the Red Rooster. We got a ton of text messages from folks letting us know that for an authentic throwback-style burger experience, Red Rooster is the place to go. They are an old-school drive-in type restaurant that offers burgers, hot dogs, ice cream, and more. They even have mini golf when the weather allows and have been in business since 1963, so yeah, they know what they are doing. Red Rooster is located at 1566 NY-22, Brewster, NY.
Is Brewster Named After Someone?
Yes, Brewster got its name from a man who was partly responsible for bringing the railroad to the area. Walter Brewster, owned lots of land in the area back in the day and in the late 1800s, invited the New York and Harlem Railroad to build a depot on his property according to Wikipedia.
Did we miss anything in Brewster? Call or text us through the Wolf country app.
6 Hikes To Explore Abandoned Ruins in the Hudson Valley
Coming across abandoned ruins really spices up a hike. Check out these Hudson Valley trails that take you back in time.
6 Incredibly Beautiful Dutchess County Buildings
6 Examples of Beautiful Dutchess County Architecture
More From WZAD-WCZX The Wolf