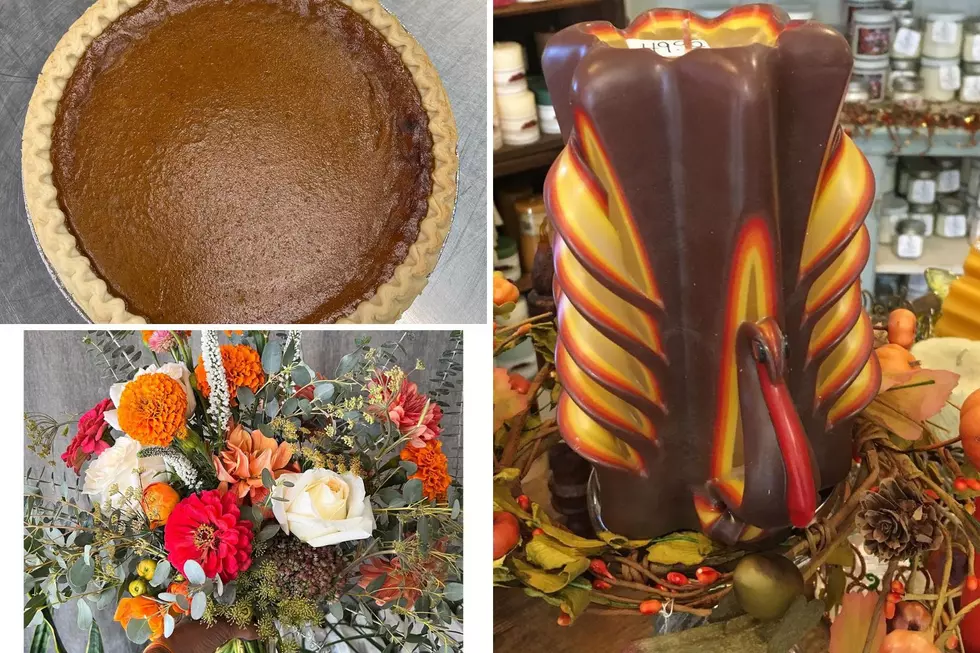 The Latest Hostess Gifts Found in the Hudson Valley
PC: Canva / Wallkill View Farm Market / Flowerkraut / Little Light of Mine / via Facebook
Whether it is during the holiday season or just a random weekend evening when you get invited to someone's house it is always a great idea to bring something. Your host will most likely say they don't need anything just bring yourself. However, the truth is they will love the gesture of the gift.
The wilder thing is that they will most likely send you a thank you note after for the gift which was a thank you to them, it is a vicious cycle but it is also one that must be endured if we are going to keep traditions going.
So What Makes a Good Hostess Gift?
Good hostess gifts always come from local small businesses. They also are usually small items. You don't want to get carried away with a hostess gift price-wise. It should be a small gesture of thanks for the invitation. Getting something too big could make your host uncomfortable. You can't go wrong bring small goods like candles, chocolate, and even a great bottle of wine or spirits.
The cool thing about hostess gifts is that they should be universal and by that I mean they should be able to work for any host at any party. That being said hostess gifts are the kind of items you should be able to store and then when you need to you can just head to the stash to find what you need.
Check out the list of great ideas I found just by spending 5 minutes on social media.
Hudson Valley Hostess Gift 101
Hudson Valley Hostess Gifts
When you get invited to parties over the holiday season it is always a good idea to bring what is called a hostess gift. Basically, this is a simple item that guests bring to dinner parties and such to say thank you to their host. If you are stuck for some ideas of what to bring take a look at these items and see if one would fit your need for a gift.
Speaking of Home Look a this Hudson Valley Fixer-upper
Its a Steal this Rustic Cabin For Sale In the Hudson Valley
This 1920s cabin on the Ridge in Esopus could be considered one of the Hudson Valley old-school tiny homes. Nestled into the woods near popular walking trails and historic nature hot spots this could make the perfect weekend rustic getaway. Bring some tools and your imagination this place is ready to come back to life.
More From WZAD-WCZX The Wolf