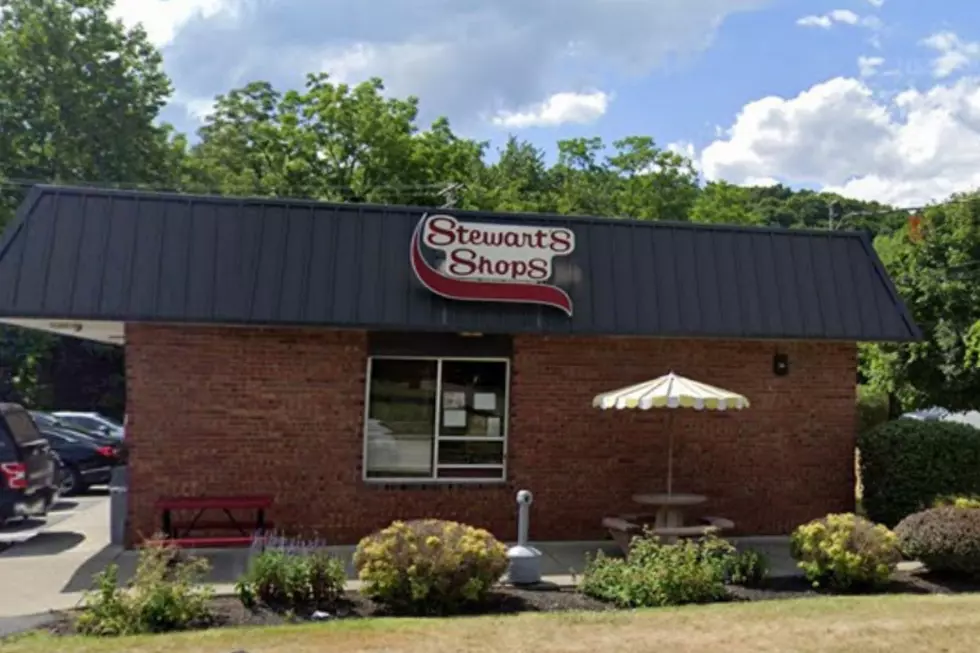 Stewart's Shops Giving Away FREE Ice Cream/Coffee for a Year
Google Maps
How would you like to enjoy free ice cream or coffee for a whole year?
Stewart's Shops has announced that they are giving fans of the popular convenience store the chance to win themselves either free coffee or free ice cream for an entire year. Interested?
Stewart's Shops "Make Your Own Prize" Contest
For the whole month of May Stewart's is inviting the Hudson Valley to show off its creativity and if you choose to participate, it could mean FREE coffee or ice cream. Stewarts has officially kicked off its "Make Your Own Prize" contest and this month they want to hear what you got!! Stewarts is asking everyone interested in winning to come up with an original song or poem about the store.
According to Stewart's website, the song or poem can be "anything Stewart's Shops related, whether it's a fond Stewart's memory, or just how much you love our milkshakes!" Contestants should "Let your imaginations run wild and get writing (or singing)!" Stewart's did provide an example of a poem that might help in getting your creativity flowing,
"Roses are red, Violets are blue
Stewarts's Shops has a new contest for you

Write us a poem or song, a verse or a beat
For your chance at a prize that's oh so sweet!

Free coffee or ice cream, could be all yours
Join the fun, let your creativity soar!"
How to Enter and Win
Stewart's Shops will accept entries online here until May 26th and ask any contestants that are submitting songs to please submit a recording as well as a copy of the lyrics, for poems simply fill out the online form. Once the winner is chosen they will get to choose between either a year's worth of free Stewart's coffee or ice cream that will be provided in the form of Stewart's gift certificates. (Winners who select a year's worth of ice cream will receive 52 half gallon ice cream certificates, and winners who select a year's worth of coffee will receive 180 twelve oz. coffee certificates & a $280 Stewart's My Money Card.)
Need More Inspiration?
Stewart's Shops are well known for many things including, numerous flavors of milk, many flavors of coffee and ice cream, and one of my favorite snacks ever, the apple fritter. They are also one of the only convenience stores in New York that give customers FREE air for their car or truck tires! Can you put those all together to make a song or poem?
Once this round of contesting is completed Stewart's is planning on giving fans an opportunity to win great prizes each month for the rest of the year. For more information visit Stewart's Shops.
6 Things to Try the Next Time You Visit a Stewart's Shop
Six of our favorite things found at Stewart's Shops
6 of the Best Milk Flavors Only Found at Stewart's
Milk flavors found at Stewart's Shops
More From WZAD-WCZX The Wolf