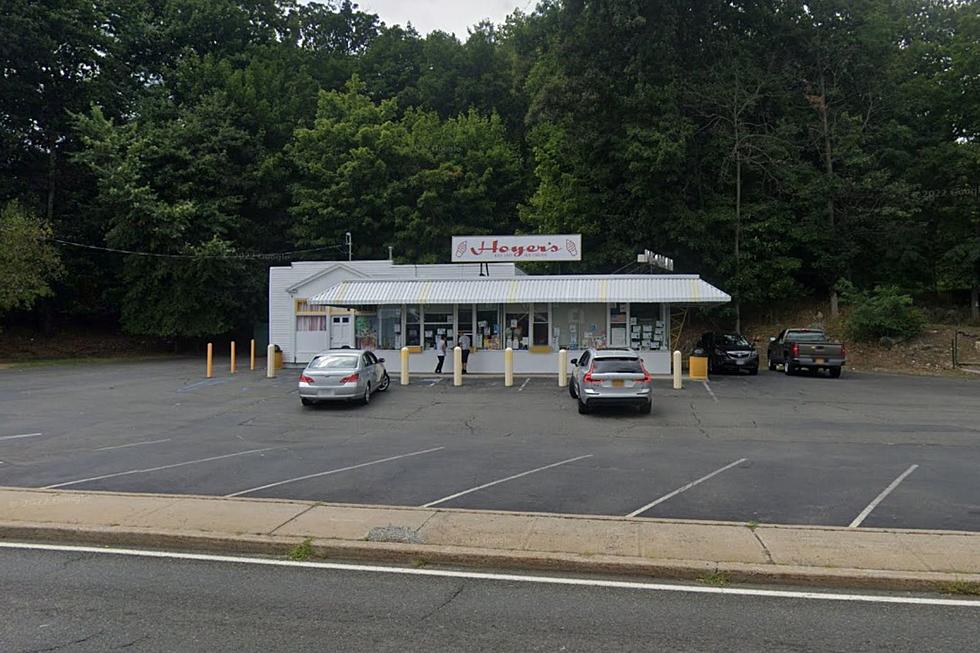 Popular Hudson Valley Ice Cream Stand Not Opening This Year
Google Maps
Established in 1933, the legendary ice cream stand has closed for good.
The last few weeks have been confusing for ice cream fans in Rockland County, as rumors started circulating that one of the area's best places for ice cream hadn't opened yet leaving many asking if are they going to or not.
Hoyer's Ice Cream
Every year like clockwork for many years the folks that own and operate Hoyer's Ice Cream at 17 Rte 9W, West Haverstraw, NY have opened the family ice cream stand around Easter weekend. This year Easter came and went and the ice cream stand never opened which lead to many wondering what was going on. To try and figure out if they were opening this year or not we decided to reach out to see if we could gather any information.
After calling the phone number we found online we reached their voicemail greeting which said,
"Hi there, this is Hoyer's. Sorry to inform all our customers, Hoyer's Ice Cream is finally retiring and no longer in business. Thank you for your patronage and loyalty. Stay safe and stay well."
Summer Nights at Hoyer's
If you spent any time in West Haverstraw in the warmer months you probably had a cone or sundae from Hoyer's at one time or another. I can remember the few times I went I always loved their milkshakes! They always seem to hit the spot!! According to the sign outside of the ice cream stand, Hoyer's was established back in 1933 and after almost 100 years of service, retirement is well deserved, we will miss them but wish them good luck.
As far as the site of the ice cream stand, as of now, they aren't any public plans but if that changes, we will update this article with any and all information.
6 of the Hudson Valley's Biggest Ice Cream Cones
Six places where the size of the cone matters!
33 of The Most Popular Ice Cream Shops in the Hudson Valley
Ice Cream shops across the Hudson Valley are preparing for opening day and the warm weather rush. Did we mention your favorite spot? Let us know who we need to add to the list.
More From WZAD-WCZX The Wolf