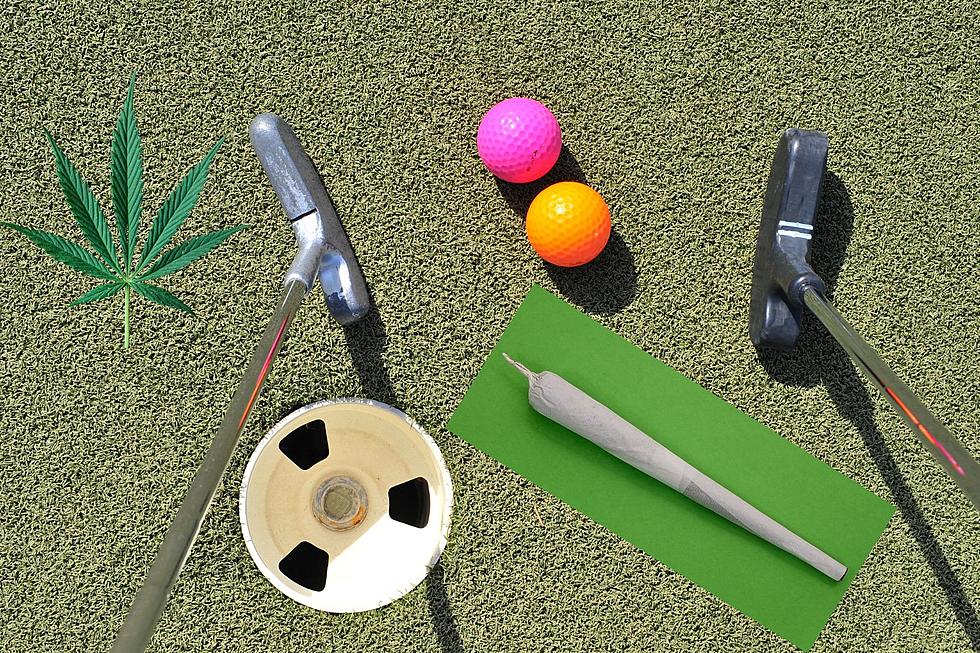 Smoke Weed & Play Mini Golf at This New York Course
Canva
If you are one of those people that's always looking for something fun and or different to do I think we have found an event that might be something you'd want to try out.
Spending time with friends on a mini golf course is most times a great place for laughs and more. Most of us have that one friend that's either really good at it or that one friend that's really bad at it but no matter what happens a trip to the mini golf course is always fun. How much fun would it be if you added a little bit of legal marijuana?
Smoke Weed & Play Mini Golf
Combining mini golf and pot smoking isn't something that many of us have thought about doing but if you are a pot smoker and would like to smoke while you mini golf there is one course in New York that is dedicating one night a week to partake.
"Puff Puff Putt" in New York
Back in 2021 the folks at the Olde Saratoga Miniature Golf course located at 556 Maple Ave, Saratoga Springs, NY announced that they were planning to host an event that some legal pot smokers were excited to participate in. They called it "Puff Puff Putt" and it's just like it sounds, smoke weed while enjoying a round of mini golf. After two years of success course owner Brian Brumley, is doing it again in 2023.
Here's How it Works
According to their website, "We close the gates and allow cannabis smoking off the greens while you enjoy the course." Brumley told us last year that anyone interested in playing is invited to the course on Tuesdays from 4 p.m. to 9 p.m. for a round or two of mini golf all while smoking marijuana if they choose to. Any guest participating in "Puff Puff Putt" will be required to show legal identification showing they are 21 or older and as far as supply goes, these events are "BYOP" (bring your own pot) but the course will offer pizza, munchies, and shakes for purchase.
Their website didn't give a start date for Puff Puff Putt or the admission price for 2023 (it cost $11 per person in 2022) but it did say that the course will open for the season on Saturday, May 20th.
Like Big Putts? Check Out These 12 Hudson Valley Mini Golf Courses
Try for a hole-in-1 at one of these 12 Mini Golf courses across the Hudson Valley.
Bicycle Shops in the Hudson Valley
If you want to go biking in the Hudson Valley but aren't sure where you can rent a bike or take a bike tour you will want to check out these places for the answers. Some of these shops are also great places to get your current bicycle fixed or even updated.
More From WZAD-WCZX The Wolf