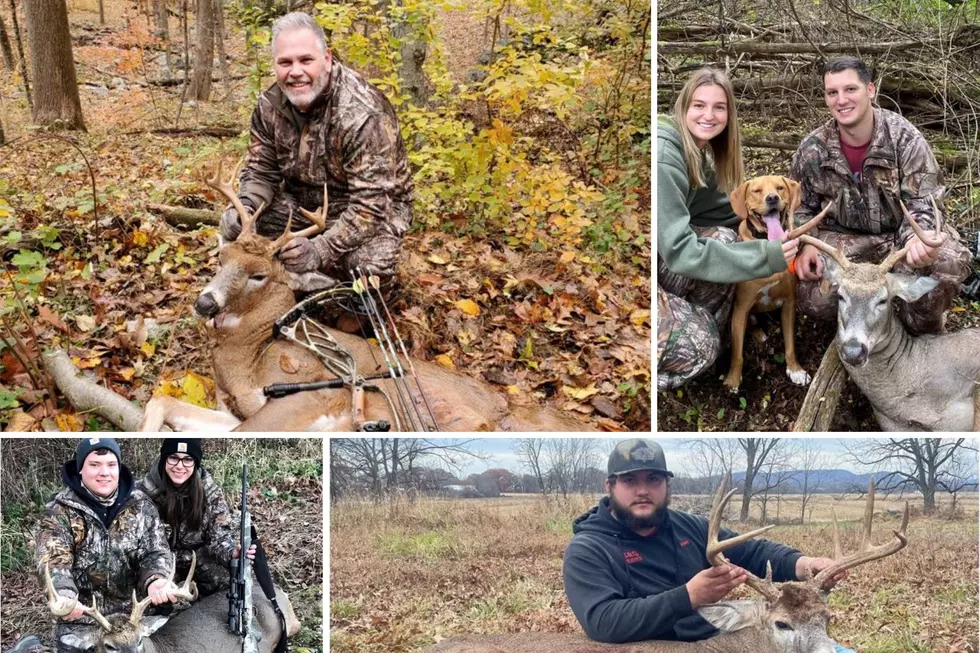 Hunters Wanted, Its Show Us Your Rack Win $1000 Prize
PC: Contributors
The Wolf has teamed up with Perfect Exteriors and Kenco Outfitters for the 4th season of Show Us Your Rack and this time the winning will be even bigger. One lucky hunter is walking away with $1000 in prizes.
Back for the 4th year, we can't wait to make you and your harvest part of The Wolf Rack Gallery for 2022 and put you in the running for a great grand prize thanks to Kenco - The Work & Play Outfitters and Perfect Exteriors - It's Not Just Their Name, It's Their Obsession.
Show Us Your Rack to Win with Perfect Exteriors and Kenco Outfitters
Hunting is a time-honored tradition, one you share with both family and friends. Here at the Wolf we also know that Hudson Valley hunters take pride in their hunting traditions no matter where they choose to hunt. That's why we want to make sure your hunting photo is part of the Wolf Rack Gallery this season. Upload your photo today with the Wolf Country App. If you don't have the app yet download it for free and you're ready to go.
We don't want you to miss out on a chance to win with the Wolf. The grand prize this year is what we are calling the Wolf Trophy Bucks. It's a total of $1000 Thanks to Perfect Exteriors and Kenco Outfitters.
Perfect Exteriors in Highland who are ready to help you improve the outside of your home with a new roof, windows, siding, and more is giving you a $500 gift card to spend just in time for the holidays.
Kenco Outfitters in Kingston known for getting you the gear you need for the outdoors has a $500 gift card to spend at their shop so you can outfit yourself for your next adventure.
Find out more and enter now on the Wolf App. Look for the photo icon on the black toolbar to upload your photo.
How to Submit a Photo Through The Wolf Mobile App
More From WZAD-WCZX The Wolf