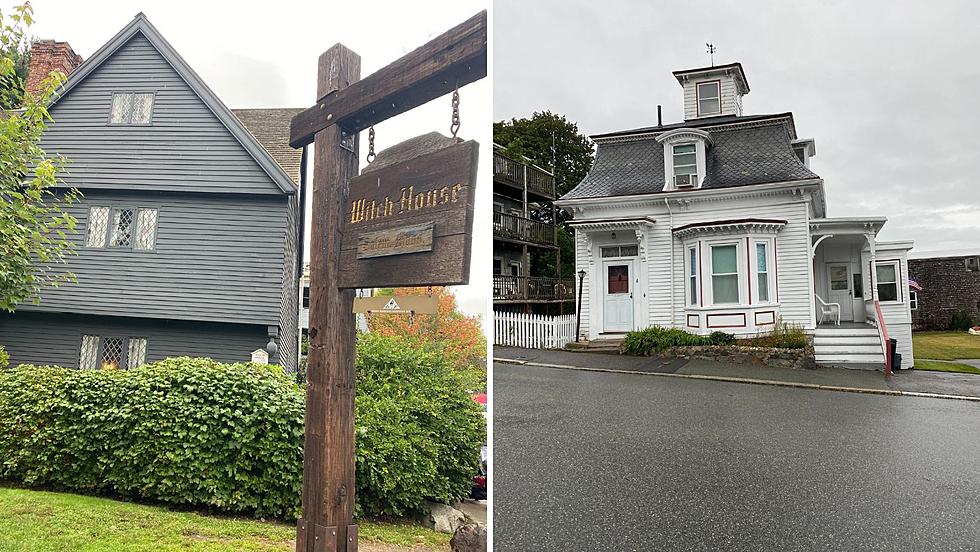 Heading to Salem, Massachusetts This Spooky Season? Check Out Our Recommendations
Jbuono
Happy Spooky Season!
Now that it's finally socially acceptable to celebrate the Halloween holiday, I decided to head out to the mecca of haunted places in the United States: Salem, Massachusetts.
Salem, Massachusetts: What You Need to Know For Your Trip
A few weeks ago, USA Today named Salem Massachusetts one of the biggest tourist traps in the world, which I personally think is a bit dramatic. Whether it's because of the actual interest in the history of the Salem Witch Trials or the lovers of Disney's Hocus Pocus, Salem is crawling with visitors year-round.
I headed out to Salem this weekend to kick off Spooky Season. During my stay I learned a whole lot and took down some notes for my next trip. Here are a few things to keep in mind when visiting the historically haunted town:
Wear comfortable shoes. There's lots of walking and cobblestone roads. I saw lots of heels and uneven walking. It didn't look comfortable at all.
Be Prepared to Wait. I thought heading to town in September would give me easier access to museums and shops. I was wrong. There were lines for the museums, which is a given, but we were also waiting in line to get into souvenir shops.
Parking is a Hassle. By 12 pm on a Saturday all the parking lots were filled. This was towards the end of September, I can only imagine what it's going to be like in October. Take the T or a rideshare into town to get you to the Salem fun faster.
Plan ahead. All the restaurants I tried to get into didn't take reservations. And as I mentioned before, there were lines for everything. Grab your tickets ahead of time for tours and maybe eat before you land in Salem.
With that being said, we still had a great time! I would highly recommend booking one of the walking tours (they do them in the day and night time) and stopping by the monument of those who were accused of witchcraft and of course visiting the Hocus Pocus filming locations.
Hocus Pocus Filming Locations Are a Must!
I'm a huge fan of the 1993 Disney Cult Classic Hocus Pocus. The movie (which stars Bette Midler, Thora Birch, and Sarah Jessica Parker) was filmed all across Salem. Pioneer Village will transport you back in time, it can also be seen in the opening scene of the movie!
You can easily visit Alison's house (Ropes Mansion, pictured below) to take pictures outside or pay for an actual tour.
Max Denison's house is a little off the beaten path and is located in a residential area, plus, the house isn't a set. A family lives there and while we heard they are super friendly and welcoming to guests taking photos of the filming location, it's still a little strange to spend too much time taking pictures outside.
Looking to stay closer to home for your haunts? Check out 50 of the most haunted places right there in New York...if you're brave enough!
Your Ghost Guide to The 50 Most Haunted Places in New York State
We're narrowing it down even further and found 6 allegedly haunted spots in the Hudson Valley. Have you been to any of these?!
6 Haunted Places in the 845
WARNING: Under no circumstances should you enter these properties without permission. By doing so you risk bodily harm and/or prosecution for trespassing on private property.
Old Cemeteries in Ulster County New York
These old cemeteries are scattered throughout Ulster County, New York. If you are familiar with the area you have most likely driven by one. My question is have you ever stopped and taken a moment to think about history? Some of the people in these old family plots lived in the Hudson Valley during the 1700s. One thing I do ask is if you do come across an old cemetery please be respectful. These grounds are someone's final resting place they should be treated that way no matter how you find them. Taking anything other than possibly a stone rubbing or a photo is unacceptable.
More From WZAD-WCZX The Wolf