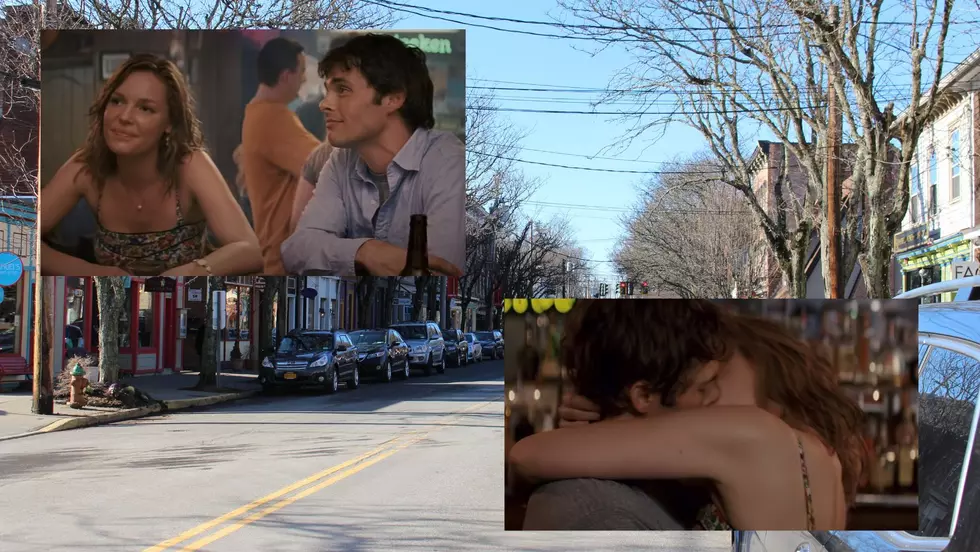 Remember the Rhinebeck, NY Mention in This Early 2000s Rom-Com?
Youtube/TSM Media
It's been 15 since one of the most iconic rom-com scenes hit the big screen.
I think it's safe to say that the early 2000s was the peak of the romantic comedy genre in film. How to Lose a Guy in 10 Days, The Notebook, Sweet Home Alabama, Wedding Crashers and so many others paved the way for rom-coms in the early aughts.
27 Dresses Turns 15 Years Old
On January 18th, 2008, 27 Dresses hit theaters meaning it turns 15 years old this year.  Katherine Heigl and James Marsden star as Jane Nichols and Kevin Doyle, Jane has been a bridesmaid 27 times and is in love with her boss (played by Edward Burns) and Kevin is a cynical writer for the New York Times covering big weddings in New York City.
True to form, Jane and Kevin hate each other until the stars align and they share a special moment and steamy kiss. That special moment involves Elton John, rain and Rhinebeck New York. I remember, clear as day, watching the movie in theaters with my college friends and a sign for Rhinebeck flashing on the screen and saying loudly "I know where that town is!"
I digress.
Do You Remember Rhinebeck's Cameo in 27 Dresses?
As 27 Dresses approaches its 15th-anniversary several media outlets, like Entertainment Weekly, are revisiting the "Rhinebeck" based scene.
That aforementioned scene has gone down in rom-com history. After a couple of drinks, at a fictional bar in Rhinebeck, Jane and Kevin find themselves butchering Elton John's Bennie and the Jets and dancing across the bar. Then (of course) falling into each other's arms and leaning in for a classic Hollywood kiss. Watch it all unfold below:
Was 27 Dresses Actually Filmed in the Hudson Valley?
Sadly, the 2008 rom-com wasn't filmed in the Hudson Valley. According to a 2018 Entertainment Weekly interview with 27 Dresses director Anne Fletcher, she explains the scene (and most of the film) was shot in Rhode Island. Fletcher said about the Bennie and the Jets bar performance:
It was in Providence, Rhode Island in a local bar. I love shooting practically because I love for a space to tell me what I need to be doing versus me telling somebody to build a space I needed. I prefer that. I enjoy that more. I feel like it's a little messier and unexpected.
Should they make a "28 Dresses" where Jane and Kevin get married in the actual Rhinebeck? Stranger things have happened. The wedding can take place at one of the many picturesque locations across the Dutchess County town, like the Airbnb listed below:
Relaxation Soars in this Rhinebeck NY Airbnb
Spend your next vacation living large and relaxing in Rhinebeck, New York. Eagle Rock offers luxurious space for 6 for less than $600 a night. This is the perfect place to run away to with friends for a get reconnected weekday or weekend stay. This home offers amenities for year-round enjoyment.
Google Founder Purchases Another Rhinebeck Estate For $2.2M
Former Google CEO, Eric Schmidt, has purchased another piece of Hudson Valley real estate. The Daily Catch reports that the billionaire bought the property on River Road in Rhinebeck for $2.2 million. Schmidt already owns property in the area, including the local airport.
Sneak Peek Inside The Historic Aster Gatehouse For Sale In Rhinebeck
More From WZAD-WCZX The Wolf