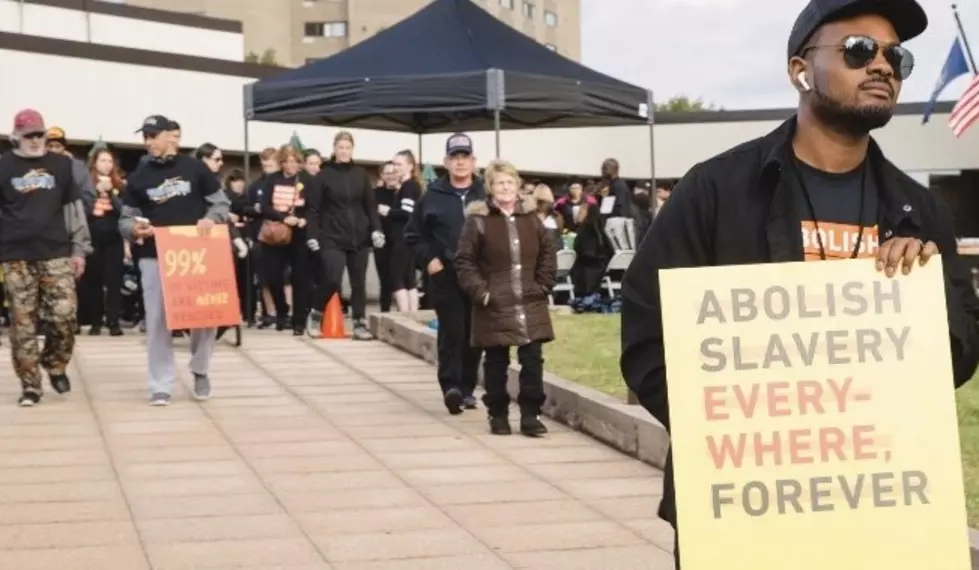 Poughkeepsie's 2nd Annual Walk To End Human Trafficking
Credit: Michelle Hui /Jasmine Francis
Did you know that human slavery still exists today? This isn't happening in developing nations thousands of miles away. It's happening right here in New York and even right here in the Hudson Valley.
Hundreds gathered last year in downtown Poughkeepsie to march and stand united against modern human slavery.
Slavery was abolished here in America in 1865. Is that a fair statement? If memory serves we even fought a war for it. Most of live in a sheltered world where we would love to believe that. Sadly, there are still cases of human slavery in America. Human trafficking rates in the Hudson Valley have been rising at alarming rates.
It was reported that the NYPD saved roughly one victim per week from human slavery.
According to Do Something, it's estimated that  20 - 40 million men, women and children kept in modern slavery today.
There is something you can do to help out. You can join the 2nd Annual Walk for Freedom.
You can sign up for this year's Walk for Freedom easily right here.
This year's Walk for Freedom is on October 19, 2019 from 10:00 am - 11:30 am. The walk will begin at City Hall in Poughkeepsie (62 Civic Center Plaza Poughkeepsie New York, 12601).
Read more:
BONUS VIDEO
More From WZAD-WCZX The Wolf