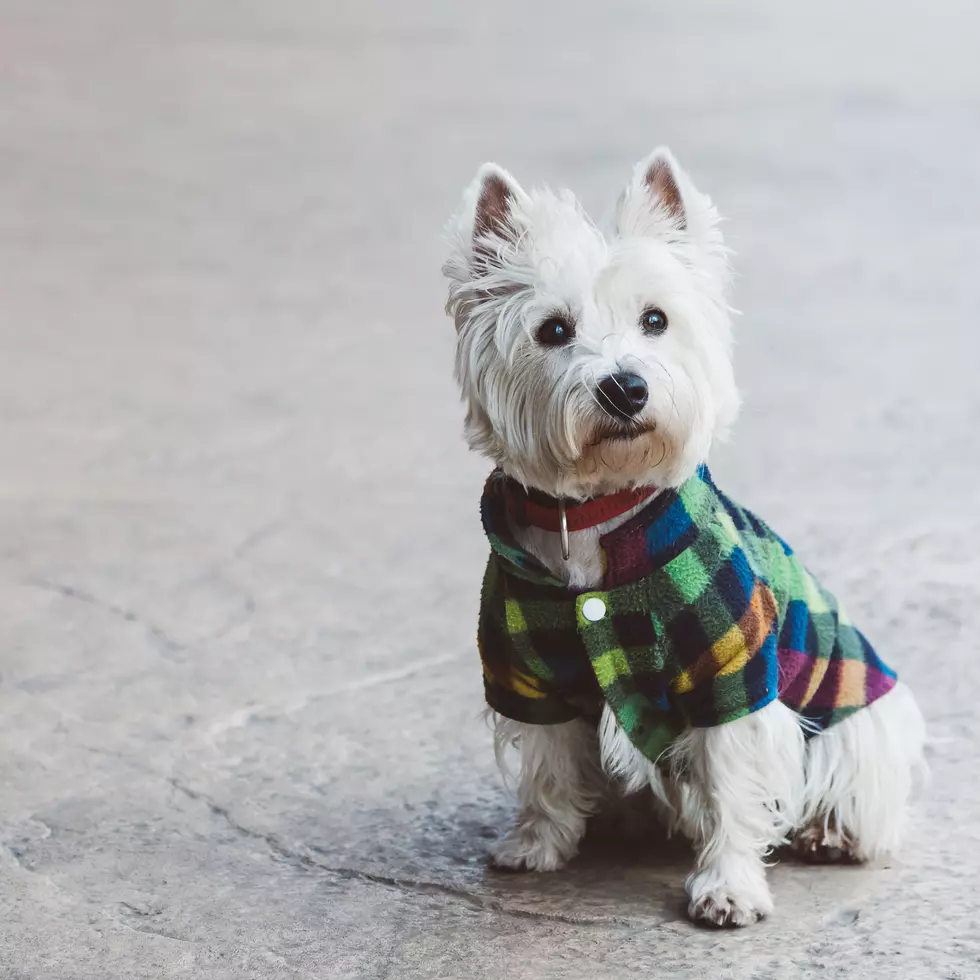 Getty Images/iStockphoto/ThinkStock
So pet ashion is a thing. You may even know someone who dresses up their pet for Halloween or a another Holiday. Halloween costumes are quite the rage for animal lovers. It is important when picking out a costume for your pet that you keep in mind their safety and their desire to participate. My Dog Minnie Pearl says "No" to any clothing so we don't do any dress up for any reason.
This is the one and only time she wore a sweater. It was on for all of about 2 minutes. Long enough to take this picture.
Pearl maybe a "no" dog to fashion but trust me there are plenty of pets who say yes. This past February there was a full Pet Fashion show in New York City that was part fashion part, costume and it seems both people and dogs were sharing in the fun.
There are actually breeds of dogs and cats that should wear practical cold weather accessories that will help them adjust to the weather when they head outside. But I don't think any of the outfits in this fashion show are exactly what you would use to keep your pet warm on a snowy walk this winter.
More From WZAD-WCZX The Wolf