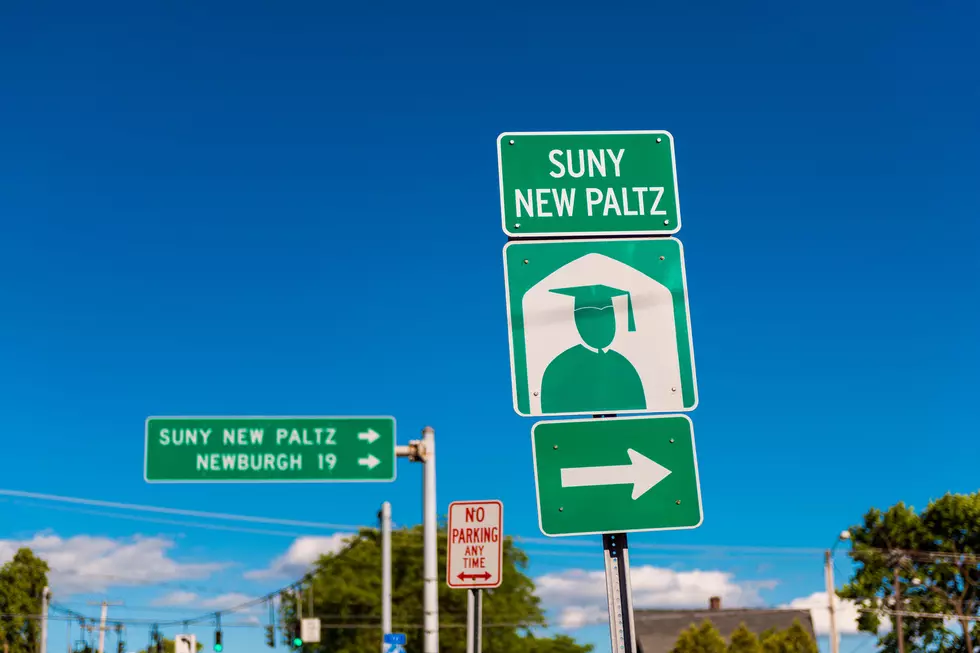 New Paltz Businesses React to SUNY Students Heading Home
Allard1
We were able to reach out to a few businesses for comment. We also contacted the New Paltz Chamber of Commerce and are awaiting a reply. We will get you an update as time goes on but for now, here is what some of the businesses told us when we asked what they had planned and what if anything they were concerned about as the on-campus student body left for home.
Michelle one of the co-owner/operators of The Mudd Puddle Coffee Roasters and Cafe at Water Street Market basically understands why it is important to take this action but is concerned that her business will be affected by the students being gone. She doesn't really feel that covering costs will be an issue if business slows but her real problem could be covering shifts. The Mudd Puddle has always been a great place for a student to get a job and this action will result in 3 of her 4 employees leaving just as the nice weather will be returning to the area. Michelle believes business will be steady but hopes she can retain the level of customer service people are used to getting at the counter. The Mudd Puddle is a popular coffee and café location for both local residents and tourists. She hopes to be able to replace anyone leaving her staff with possibly a student who got sent home to New Paltz.
The Grazery, known as the "Cheesiest Plant Shop," is also located at Water Street Market. It is a great place to get cheese, charcuterie, locally produced food products like honey, jams and pickles. It is also popular with SUNY students for lunch, gifts and plants. Greg the co-owner of the Grazery stated to us through Facebook that he thinks his student lunch business might slow a bit but hopefully, the students who live off-campus will still frequent the shop. With Spring upon us, he is sure everyone will be looking for something that blooms and he is confident his plant sales will be okay. However, he does realize that a lot of the students heading home are customers and hopes that when they are back to visit, they stop into the shop.
Clemson Bros Brewery, who just last year took over a popular restaurant located in New Paltz, also took the time to reply to us via an email statement and also seems to be staying positive about the upcoming weeks in New Paltz.
"At Clemson Bros. Brewery, brewing great beer and serving delicious food is our passion. Our priority is the safety and health of our guests. As such, we are closely following all CDC guidelines as we monitor the COVID-19 virus. We always adhere to public health guidelines, and we are ensuring that we go above and beyond by rigorously sanitizing surfaces within our restaurants, monitoring the wellness of our staff and management, and ensuring that our food and beverage continues to be handled with the utmost care and precaution."
They also commented, "Although the SUNY New Paltz campus will be shutting down most in-person classes, at this time we do not believe that this will have an effect on our business levels. Like many restaurants in the area, we see guests from not only the SUNY New Paltz campus, but also from tourism and local communities. We will certainly miss seeing as many students around town, but we are grateful to work in a community that puts the health and safety of its residents and campus community first. "
As the students head home, we will continue to reach out to other businesses in the New Paltz community and get updates from the area business owners as we receive them but for now it looks like thing will keep going in a positive direction.
More From WZAD-WCZX The Wolf