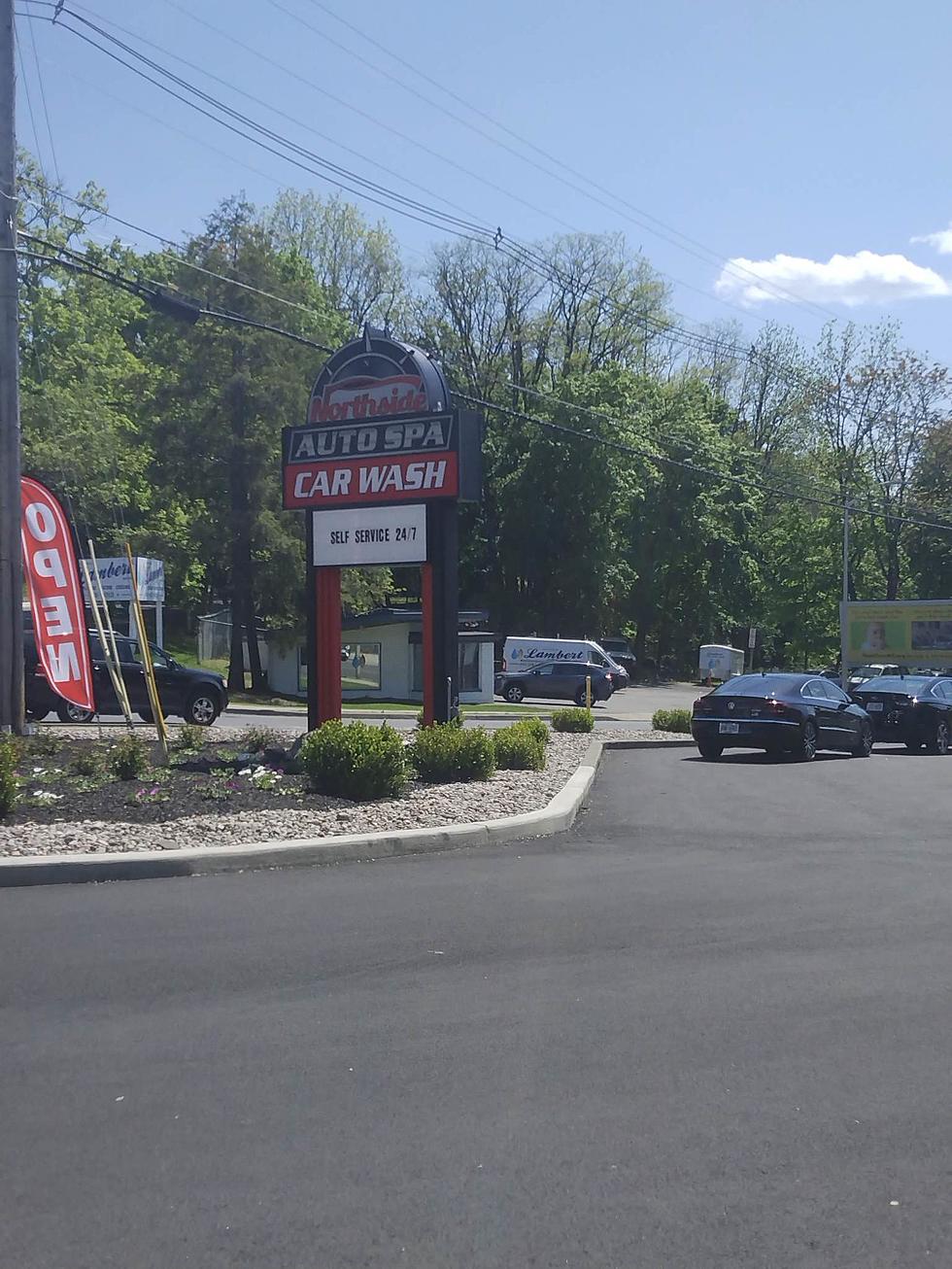 Poughkeepsie Finally Welcomes New Auto Spa
Photo credit: The Rutigliano Archives
Car need a good washing? Here's the place to go.
Last summer, we reported that a long-standing Poughkeepsie car wash had been demolished, making way for a new car wash to take its place.
City Car Wash had been a popular car wash off Parker Ave in Poughkeepsie for as far back as I could remember and we had found out that it had been purchased by Northside Auto Body down the street and that they would be building a brand new auto spa at the spot with plans to open in Summer of 2022.
Well as construction at the spot continued, summer came and went, and the new auto spa hadn't opened by year's end, but now it has finally opened its doors ahead of summer 2023!
A new, refurbished sign for Northside Auto Spa reads now open 8-6! I stopped by and took a look around recently and the place looks beautiful. While the car wash has live attendants on site from 8am-6pm, the self-service wash is available 24/7, so you can stop by whenever you like.
Sign on front of the Northside Auto Spa building indicating the car wash is available 24/7.
A nice little office is part of the new building at Northside Auto Spa at 171 Parker Ave in Poughkeepsie.
Car wash attendants standing by, ready to give your vehicle the best cleaning it's had in a long time at Northside Auto Spa. I'll have to bring my rock n roll limo in for a cleaning soon. Get more info about Northside Auto Spa here.
7 of the Best Places to Get A Car Wash in Dutchess County
Car washes that are located in Dutchess County.
More From WZAD-WCZX The Wolf