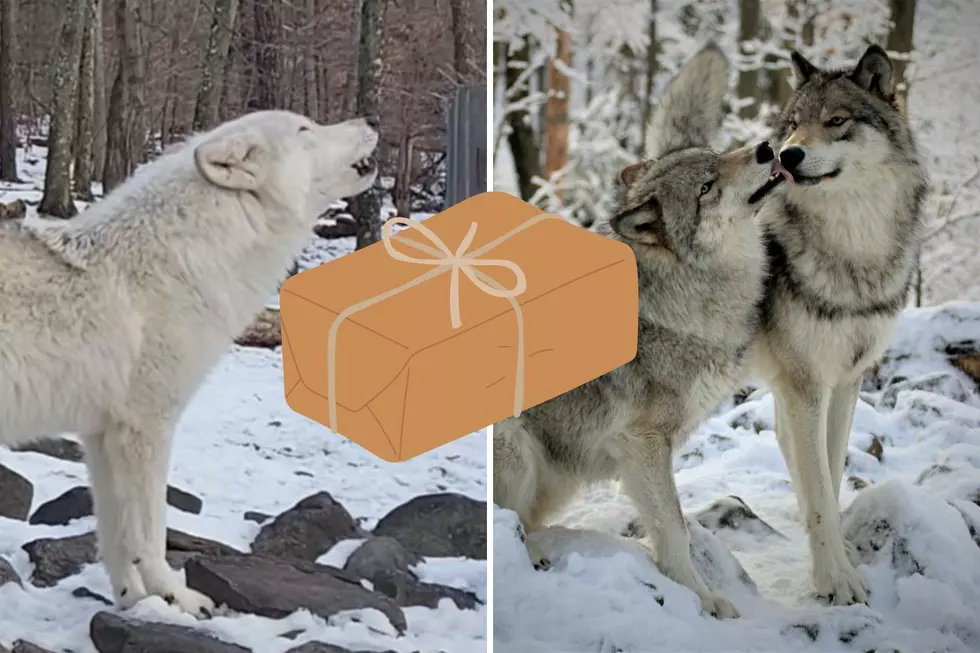 New Jersey Wolf Pack Receives Gift from Milford Teen
Canva / Lakota Wolf Preserve via Facebook
A family holiday tradition turned into a heartfelt donation for some wolves living just outside the Hudson Valley.
On December 29, 2022, the Lakota Wolf Preserve shared through its social media that it had been the recipient of a donation that was an annual event between a boy named Nathan and his Aunt.
Each year Nathan's Aunt gives him a sum of cash, this year it was $50. The only catch is that Nathan has to then in turn "pass it on".
Milford New Jersey Teen Donate Christmas Cash to Local Wolves
In a letter that the Lakota Wolf Preserve shared on Facebook, Nathan went on to explain why he chose the preserve and the wolves that call it home.
According to Nathans's note, he had visited the Lakota Wolf Preserve with his family earlier in 2022 and had "a blast." He went on to say how much he enjoyed learning about the wolves and how the preserve protects them.
Turns out this is not the first time I have heard about this preserve that is located just outside the Hudson Valley in Columbia, New Jersey. Earlier this year a co-worker of mine took his family there and suggested I make a trip as well knowing that I am such a wolf fan.
I haven't gotten a chance to get there yet but I am looking forward to the adventure now that I am seeing so many great stories about the work they do.
Wolves howling at the Lakota Wolf Preserve Just South of the Hudson Valley
Natural Wolf Preserve Near the Hudson Valley, Columbia New Jersey
The Lakota Wolf Preserve is a non-profit organization that offers the opportunity for us to learn about wolves through wolf watch tours and sponsorship opportunities. Located at 89 Mount Pleasant Road in Columbia New Jersey they are just about an hour's ride south of Port Jervis New York.
Hudson Valley Full Moons for 2023
Catch 13 Full Moons in 2023. Here's the Schedule...
2023 is the year of 13 Full Moons! That has to mean something special right?
People are on the Move
More From WZAD-WCZX The Wolf